Vitrectomy surgery is a procedure performed by our retina surgeons in the operating room, typically as an outpatient. It involves removing the vitreous gel that fills the eye in order to repair a retinal detachment with laser or cryotherapy, treat a macular hole, or remove scar tissue. A gas bubble or silicone oil bubble is then placed in the eye in order to keep the retina flat until the eye heals. If gas is used, the eye will refill itself with clear fluid as the gas bubble reabsorbs over the course of a few weeks. If silicone oil is used, it may need to be removed surgically from the eye once the retina is stable.
Your Retina Consultants of Houston surgeon will perform your surgery in an operating room at an ambulatory surgery center or hospital. We will use an IV, EKG, blood pressure, and oxygen sensors to monitor your vital signs and health during the surgery.
Your eye is numbed with drops to keep you comfortable. Sometimes IV sedation or general anesthesia is also used, depending on your specific condition.
Once anesthetized, your eye is then prepped with an antiseptic solution, and a sterile drape is placed over it. We will use an eyelid speculum to keep your eye open throughout the procedure. Your other eye is covered, and you are encouraged to close it and rest until the surgery is complete.
Your retina surgeon will use tiny instruments inside the eye to remove the vitreous gel, reattach the retina if needed, and seal off retinal tears and holes with laser or cryotherapy. Once the surgery is complete, the eye will be patched and shielded to protect it.
Vitrectomy Reviews
"My husband was originally referred to Dr. Brown at Retina Consultants of Houston, by a neurologist who is a colleague of mine.  Although we only saw him once, Dr. Brown was friendly, efficient and able to diagnose his problem, allowing him to start on an immediate course of treatment.   We eventually met Dr. James C. Major at the Space Center location (closer to our home) who has been a fantastic fit for our needs. Dr. Major is also friendly, detail oriented, caring, receptive to questions and utilizes his full skill-set to help the patient achieve maximum improvement.  He provided a vitrectomy with outstanding results.  On days when our schedules don't link up for the Space Center location, we see Dr. Major at Skurlock Tower in the Medical Center.  An important note:  at Space Center the parking is easy, patients are seen quickly and Sandy (front desk staff) is so very kind and exceptional at her job! Occasionally a tech will not let the visually imparied individual know when they are going to do something with the eyes, or touch the face.  This can be stressful for the patient who cannot see.  And, sometimes the techs move too quickly.  But, if you know this in advance and are with the visually impaired person, you can just let that individual know the tech is coming up on the right or left with instrumentation (or whatever they may be doing), to ease the potential for the unknown. -=- I do think the medical records department must be overburdened, as I have had two incidents where medical records were requested *far* in advance, but not sent to the procedure facility in an appropriate amount of time.   In the first case, I provided multiple weeks notice.  But, the employee in medical records created a situation which caused the surgical facility to actually call me and suggest that the surgery may not be able to occur as planned, due to this issue.  However, I am tenacious and managed to create a sense of urgency, so that the required information was finally delivered a day or so in advance of the surgery. In the second case (recalling the prior problem with records), I provided 3 months notice to RCH and their records housing facility known as MRO.  I made calls and received confirmations.  But, as of the initial pre-surgical exam date, the records has not made it to the doctor or the surgical facility.  However, I was prepared for this potential problem and went to pick up paper copies at the Bellaire office a few days before the appointment.  So, although the doctor didn't have the required records ahead of time, he still had them the day of the visit. Overall, we are absolutely pleased with the expertise of Dr. James Major, and highly recommend him as a retinal specialist."
- P.L. /
Yelp /
Jul 22, 2017
Previous
Next
Once you have had a vitrectomy, you will be discharged to go home with specific aftercare instructions. Maintaining proper head and eye positioning after a vitrectomy is especially important to ensure the gas bubble or silicon oil is placing the necessary pressure on the retina to achieve optimal healing. This may involve sleeping in a special upright chair which can be rented. Our staff will go over all of this with you prior to your vitrectomy.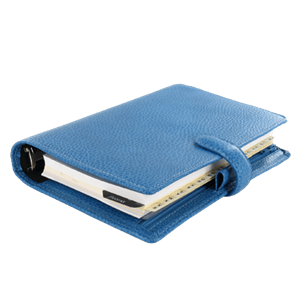 Do not lose your vision or damage the sight you have because you think you do not have options. Retina Consultants of Houston has world-class surgeons who will treat you well. While you could have a number of retinal conditions, our diagnostic and surgical teams will provide you with remarkable patient care and offer only the services you need. We have seasoned staff ready to take your call and set up your consultation today at any of our Houston, TX locations.