About Scleral Buckle Surgery
Scleral buckle surgery is one of the methods our experienced surgeons at Retina Consultants of Houston use to repair a retinal detachment. It is performed in an operating room and involves placing a silicone band around the outside of the affected eye to provide permanent support to your retina. If you have a complicated tear, you may also need a vitrectomy.
You will receive either local or general anesthesia for your scleral buckle surgery. The affected eye will be dilated with eye drops. Then your surgeon will make an incision and place the scleral buckle on the outside of your eye to keep your retina in the proper position. Prior to placing the buckle, your surgeon may also perform cryoplexy to seal your retina. Once complete, an antibiotic ointment may be applied to lower your risk of infection, and we will cover your eye with a sterile patch.
Scleral Buckle Surgery Reviews
"I go to the Woodlands branch and have had nothing but pleasant experiences. I am finished in less than an hour, and the staff is fantastic.   I see Dr. Wong (he did a scleral buckle surgery for retinal detachment on me about a year ago) and he is great. Very knowledgeable and he has your best interest in mind. His colleagues speak very highly of him as well, which I think is very telling. Two of my optometrists raved about him during eye exams, and I agree. If you want it done the right way, go the "Wong" way. Aand that is my last opthamology related pun. Thank you very much. Dr. Wong is only at the Woodlands on Wednesdays, so I also saw Dr. Benz once for day-after surgery follow up. He was pleasant, but I didn't like that he tapped on my face to tell me which way to look. Even on post-op drugs I can understand a verbal direction to "look up and left.""
- M.F. /
Yelp /
Aug 17, 2011
Previous
Next
It is important to follow all of the after-care instructions our staff will provide to you before sending you home to recover. There can be some swelling, redness, and discomfort in the area during your recovery period. If you experience signs of infection, high fever, or excessive pain, please contact our office.
There is generally no need for a scleral buckle to be removed or replaced unless it causes an infection after placement. It can also change the shape of your eye, which may require an adjustment in your prescription glasses after surgery.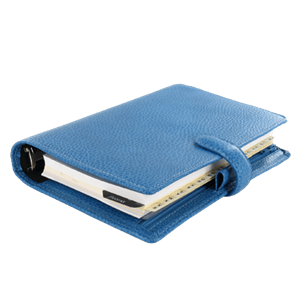 When the severity of your retinal condition is not severe enough for a vitrectomy, a scleral buckle surgery is also an excellent technique to have performed. If you have a tear, break, or hole in your retina, please consider this a medical emergency. We can set up an appointment for you to be seen by one of our experienced retinal surgeons at any of our Houston, TX locations. Call Retina Consultants of Houston for more information.