Enucleation is permanent surgical removal of the eye. At Retina Consultants of Houston, our experienced and highly trained physicians treat a full range of retinal conditions. While they do all that they can to save an eye, sometimes, in rare cases such as uveal melanoma or severe trauma, it is necessary to remove a severely damaged or diseased eye. Enucleation is performed when there is no other alternative. Our board-certified ophthalmologist, ocular oncologist and surgeon Amy C. Schefler, MD performs enucleation surgery.
Reviews
"Mine was, more or less, an urgent situation, so I was very lucky to be able to see her. She had a staff who did the photos/preliminary exams and they were excellent. When I saw her, she had all the results. The news was good and she gave me all the info I needed. To me, time spent was not relevant, as she gave me all the time I needed to ask questions. Since the news was good, I had very few questions."
- F.A. /
Healthgrades /
Oct 06, 2018
"Dr. O'Malley is awesome. I was treated for ocular melanoma in Boston and he is my go to doctor in Houston. Don't know what I would do without him."
- Anonymous /
Healthgrades /
May 24, 2019
"Retina Consultants of Houston has done a great job keeping my sight 20/20. After two detached retinas I still have excellent vision thanks to the technology they use and their excellent doctors and technicians. Appointments are always on schedule and they have a great process. A special shout out for Dr Wong and Dr Brown for repairing my retinas."
- R.W. /
Google /
May 01, 2019
"An exceptional team of professional doctors. They have multiple convenient locations. The office staff are friendly and efficient. Highly recommend."
- K.T. /
Google /
May 01, 2019
"I have had a wonderful experience at the Cypress location and the Med center location. Everyone is friendly and helpful."
- R.F. /
Google /
Apr 26, 2019
Previous
Next
Modern enucleation surgery takes about one hour and involves removal of the eye, leaving intact the muscles that move the eye as well as the conjunctiva (the skin of the eye) and the eyelids. Dr. Schefler inserts a sphere-shaped implant into the orbital cavity (where the eye used to be) to fill the space, and the patient's eye muscles are attached to the implant to create movement.
After approximately six weeks, when the tissues have healed, the patient is referred to an ocularist. The ocularist fits the patient for an ocular prosthesis (a special contact lens) which is painted to match the patient's other eye. The prosthesis does not move perfectly like a normal eye, but it looks extremely natural. In a normal social setting, most people have no idea that a patient has had an enucleation. However, you only maintain vision in your remaining natural eye.
Our post-operative nurses will monitor your progress and pain levels after the enucleation surgery is complete. This will require an overnight stay in the hospital. You will have a sterile, dry patch over the removed eye. Dr. Schefler may prescribe an antibiotic to prevent infection in the socket. In several weeks, you will need to have an appointment with an oculist to have a fitting for a prosthetic eye and then will need another surgery for its placement.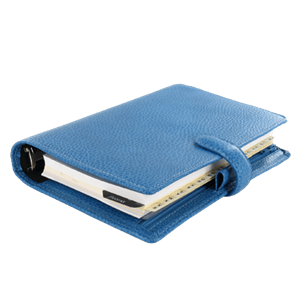 State-of-the-art Ocular Care
Since we can't list every condition or scenario when an enucleation may be necessary, we can tell you that we will examine your eyes, diagnose the problem, and treat you with personalized care. We are dedicated to you and your needs. Schedule your appointment with our eye care specialists in Houston, TX. Because Dr. Schefler has ten partners who are retina specialists, there is always a doctor on call to handle any ocular problems that arise.