Enucleation is permanent surgical removal of the eye. At Retina Consultants of Houston, our experienced and highly trained physicians treat a full range of retinal conditions. While they do all that they can to save an eye, sometimes, in rare cases such as uveal melanoma or severe trauma, it is necessary to remove a severely damaged or diseased eye. Enucleation is performed when there is no other alternative. Our board-certified ophthalmologist, ocular oncologist and surgeon Amy C. Schefler, MD performs enucleation surgery.
Reviews
"Mine was, more or less, an urgent situation, so I was very lucky to be able to see her. She had a staff who did the photos/preliminary exams and they were excellent. When I saw her, she had all the results. The news was good and she gave me all the info I needed. To me, time spent was not relevant, as she gave me all the time I needed to ask questions. Since the news was good, I had very few questions."
- F.A. /
Healthgrades /
Oct 06, 2018
"Five Stars - My husband and I have been Dr Kim's patient for over 17 years. She is a compassionate, knowledgeable, detailed oriented doctor with excellent bedside manner. She had saved my husband's vision from macular degeneration. We all love her and will be her faithful patients forever."
- Anonymous /
Vitals /
Jul 19, 2018
"For the last three years I've been treated by the Retina Consultants of Houston at the Sugar Land location and have been extremely satisfied with the very professional, courteous staff and Dr. Chen. When at the office in the waiting rooms I've spoken with numerous other patients who have all had the same comments of satisfaction. My observations have always been that the staff and doctors work hard to keep patients waiting time at a minimum, while maintaining the excellent quality of care. I would not go any where else."
- S.R. /
Google /
Jun 22, 2018
"Dr. Brown is an excellent surgeon. If you want the best, you have to make a sacrifice. I have been a patient of Dr. Brown, for decades, and I would recommend him to anyone. I would be completely blind if not for Dr. Brown, and God, the Most Holy of Holy."
- M.S. /
Healthgrades /
May 16, 2018
"My left retina had tear in it and I had no clue of what was happening, but was referred to the Retina Consultants of Houston and was blessed with meeting Dr. Wykoff. He repaired my eye while explaining everything in detail and helping me to feel comfortable. Less than a year later my right eye did the same thing but a little worse. Nowadays, I will only let Dr. Wykoff work on me. I am seeing great today and at 58 have zero floaters, etc. This Doctor is the best."
- C.P. /
Google /
Mar 16, 2018
Previous
Next
Modern enucleation surgery takes about one hour and involves removal of the eye, leaving intact the muscles that move the eye as well as the conjunctiva (the skin of the eye) and the eyelids. Dr. Schefler inserts a sphere-shaped implant into the orbital cavity (where the eye used to be) to fill the space, and the patient's eye muscles are attached to the implant to create movement.
After approximately six weeks, when the tissues have healed, the patient is referred to an ocularist. The ocularist fits the patient for an ocular prosthesis (a special contact lens) which is painted to match the patient's other eye. The prosthesis does not move perfectly like a normal eye, but it looks extremely natural. In a normal social setting, most people have no idea that a patient has had an enucleation. However, you only maintain vision in your remaining natural eye.
Our post-operative nurses will monitor your progress and pain levels after the enucleation surgery is complete. This will require an overnight stay in the hospital. You will have a sterile, dry patch over the removed eye. Dr. Schefler may prescribe an antibiotic to prevent infection in the socket. In several weeks, you will need to have an appointment with an oculist to have a fitting for a prosthetic eye and then will need another surgery for its placement.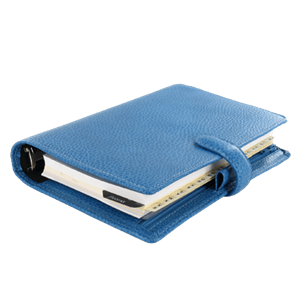 State-of-the-art Ocular Care
Since we can't list every condition or scenario when an enucleation may be necessary, we can tell you that we will examine your eyes, diagnose the problem, and treat you with personalized care. We are dedicated to you and your needs. Schedule your appointment with our eye care specialists in Houston, TX. Because Dr. Schefler has ten partners who are retina specialists, there is always a doctor on call to handle any ocular problems that arise.