Cryopexy, an office procedure that involves cold therapy or freezing, is used to treat retinal tears as well as other macular conditions. Cryopexy stimulates scar formation, sealing the edges of the tear.
Your Retina Consultants of Houston surgeon may combine cryopexy with other surgical and nonsurgical treatments according to your specific needs and personalized treatment plan.
Reviews
"Mine was, more or less, an urgent situation, so I was very lucky to be able to see her. She had a staff who did the photos/preliminary exams and they were excellent. When I saw her, she had all the results. The news was good and she gave me all the info I needed. To me, time spent was not relevant, as she gave me all the time I needed to ask questions. Since the news was good, I had very few questions."
- F.A. /
Healthgrades /
Oct 06, 2018
"Dr. O'Malley is awesome. I was treated for ocular melanoma in Boston and he is my go to doctor in Houston. Don't know what I would do without him."
- Anonymous /
Healthgrades /
May 24, 2019
"Retina Consultants of Houston has done a great job keeping my sight 20/20. After two detached retinas I still have excellent vision thanks to the technology they use and their excellent doctors and technicians. Appointments are always on schedule and they have a great process. A special shout out for Dr Wong and Dr Brown for repairing my retinas."
- R.W. /
Google /
May 01, 2019
"An exceptional team of professional doctors. They have multiple convenient locations. The office staff are friendly and efficient. Highly recommend."
- K.T. /
Google /
May 01, 2019
"I have had a wonderful experience at the Cypress location and the Med center location. Everyone is friendly and helpful."
- R.F. /
Google /
Apr 26, 2019
Previous
Next
On the day of your cryopexy procedure, you will be brought into a treatment area in our office where a local anesthetic will be placed into the affected eye to numb it. Once your eye is numb, very cold gasses (usually nitrous oxide) are pushed through a metal probe that is placed against the affected eye. These cold gasses irritate the tissue around the retinal tear. It may take multiple applications to treat the entire affected area. The irritated tissue then forms a scar that eventually seals the tear. This brings the retina back into contact with the tissue underneath it.
After a cryopexy, we will keep you comfortable in our post-op area for about an hour to monitor your eye. Once you have met the criteria for release, we will let you return home to recover. There should be very little pain or discomfort during the healing process. However, if post-operative pain is an issue, we will address it. Patients may experience swelling, redness, or blurry vision in the treated eye after a cryopexy. Recovery from cryopexy typically takes 10-14 days.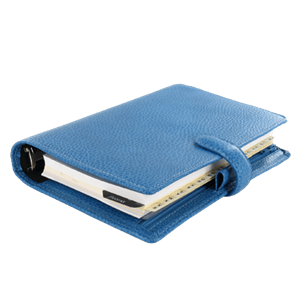 At Retina Consultants of Houston, we have wonderful doctors and medical teams ready to provide you with the care you need. Cryopexy is no different. In our office, we can perform this surgical procedure to treat retinal detachments and other complex conditions of your eye. Learn more about our cryopexy services at a private appointment in any of our Houston, TX locations.