What is High Blood Pressure?
High blood pressure, also known as hypertension, can affect your body and eyes in many ways. It is important to know what your blood pressure is and to maintain good control of it.
Reviews
"Mine was, more or less, an urgent situation, so I was very lucky to be able to see her. She had a staff who did the photos/preliminary exams and they were excellent. When I saw her, she had all the results. The news was good and she gave me all the info I needed. To me, time spent was not relevant, as she gave me all the time I needed to ask questions. Since the news was good, I had very few questions."
- F.A. /
Healthgrades /
Oct 06, 2018
"I have had a wonderful experience at the Cypress location and the Med center location. Everyone is friendly and helpful."
- R.F. /
Google /
Apr 26, 2019
"Dr.Wong is the best, he has an excellent bedside manner and explains everything to his patients. His team is exceptional when it comes to answering questions and making the patient comfortable about asking questions."
- S.Y. /
Facebook /
Apr 12, 2019
"I was very impressed with Retina Consultants of Houston. The staff was friendly, professional and timely. I was called in to my appointment ahead of time. It's obvious Dr. Benz is well educated as a specialist. He was very pleasant to deal with and was able to perform a laser procedure on my first visit. I would highly recommend this practice."
- C.D. /
Google /
Apr 12, 2019
"Very caring and does not rush you or any questions you may have. First time a doctor has ever asked me for my healthcare providers information in order to keep my medical records up to date and accurate. I highly recommend Dr. Schefler,"
- J.D. /
Google /
Apr 12, 2019
Previous
Next
Changes that can occur in your retina from high blood pressure include:
• Bleeding
• Edema and swelling of your retina
• Exudation (fluid leakage) and buildup of protein and lipids in the retina
• Small infarctions of the retina (tissue death due to inadequate blood supply), also known as "cotton wool spots"
• Arteriosclerosis: arteriolar narrowing, artery-vein crossing changes (also known as "AV nicking"), changes in the color of arterioles and in advanced cases, sclerosis (abnormal hardening) of the blood vessels
• Optic nerve swelling and blurred vision
Severe cases of hypertension may result in blockages of the retinal veins or arteries. These blockages of circulation (called occlusions), can cause severe loss of vision or even blindness.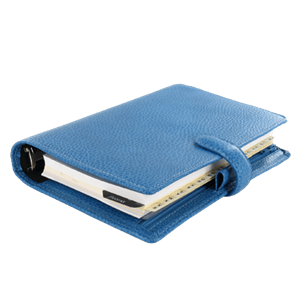 Your ophthalmologist or retina specialist can directly see your retinal blood vessels through a comprehensive, dilated eye exam. The appearance of these vessels and your retina are excellent markers of the overall health of your body's blood vessel system. In fact, the retina is the only place in the body where your physician can directly see your blood vessels. The retina is one of the organs most sensitive to sustained hypertension. Subjected to high blood pressure over time, the retinal blood vessels can become damaged and leak. Contact the doctors at Retina Consultants Houston and schedule your exam today.