The eye works like a camera. The lens system in the front of the eye (cornea, pupil, and lens) focuses light onto the back of the eye, the retina. The middle of the eye is filled with a clear, jelly-like substance called vitreous. The vitreous and retina are normally in contact with each other. The retina is the inner lining of the eye and works like the film in a camera. It senses light and allows you to see by transmitting this information to your brain where it is interpreted as images.
The macula is the central area of the retina and is the only area that can see fine details. Damage to the macula can severely affect your central vision and make it difficult to perform certain activities such as reading fine print, recognizing faces, or threading a needle.
Over time, the vitreous gel liquefies and separates from the center of the retina in the macula. This is a completely normal process called posterior vitreous detachment (PVD). In most people, the vitreous separates completely from the macula with no difficulty. However, in some cases the vitreous is connected too tightly to the macular region that it remains partially attached to it. This incomplete separation can lead to tugging on the retina. This is called vitreomacular traction (VMT) syndrome. Sometimes the tugging is so severe that it can alter the anatomy of the macula and contribute to blurry or distorted vision.
Our experienced, board-certified physicians at Retina Consultants of Houston are specially trained to treat a full range of diseases and conditions affecting the retina and vitreous, including vitreomacular traction syndrome (VMT).
Reviews
"Mine was, more or less, an urgent situation, so I was very lucky to be able to see her. She had a staff who did the photos/preliminary exams and they were excellent. When I saw her, she had all the results. The news was good and she gave me all the info I needed. To me, time spent was not relevant, as she gave me all the time I needed to ask questions. Since the news was good, I had very few questions."
- F.A. /
Healthgrades /
Oct 06, 2018
"Dr. O'Malley is awesome. I was treated for ocular melanoma in Boston and he is my go to doctor in Houston. Don't know what I would do without him."
- Anonymous /
Healthgrades /
May 24, 2019
"Retina Consultants of Houston has done a great job keeping my sight 20/20. After two detached retinas I still have excellent vision thanks to the technology they use and their excellent doctors and technicians. Appointments are always on schedule and they have a great process. A special shout out for Dr Wong and Dr Brown for repairing my retinas."
- R.W. /
Google /
May 01, 2019
"An exceptional team of professional doctors. They have multiple convenient locations. The office staff are friendly and efficient. Highly recommend."
- K.T. /
Google /
May 01, 2019
"I have had a wonderful experience at the Cypress location and the Med center location. Everyone is friendly and helpful."
- R.F. /
Google /
Apr 26, 2019
Previous
Next
Common symptoms of vitreomacular traction syndrome include:
• Blurry central vision
• Distorted or "wavy" vision
• Gray or blurred spot in central vision
• Difficulty reading or performing tasks that require detailed vision
Other eye conditions associated with vitreomacular traction include:
• Cystoid macular edema
• Epiretinal membrane
• Macular hole
Your Retina Consultants of Houston physician will use a test called optical coherence tomography (OCT) to help identify and monitor your vitreomacular traction syndrome. Sometimes an ultrasound is also used.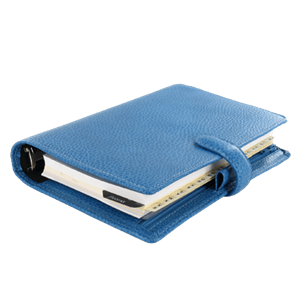 For mild symptoms, vitreomacular traction syndrome can be observed, and no treatment may be necessary. Keeping your eyeglass prescription updated can help maximize vision. In these milder cases, the vitreous may separate on its own over time, and the traction resolves spontaneously.
For more symptomatic or advanced cases, there are two options:
• The first is a nonsurgical treatment that involves the injection of a medication called ocriplasmin (Jetrea), an FDA-approved medication. Jetrea works by helping to create a complete posterior vitreous detachment, thereby relieving the tugging at the macula.
• In those cases in which Jetrea does not relieve traction, the alternative option is pars plana vitrectomy. In this surgical procedure, the vitreous is gently removed or peeled from the macula, thereby relieving traction. Patients generally have very good anatomical and visual outcomes after surgery.