A retinal vein occlusion (RVO) occurs when one of the veins that drains blood from the retina in the back of your eye becomes blocked. A blocked retinal vein damages the retinal blood vessels and can lead to hemorrhage (bleeding), impaired blood flow, and leakage of fluid and blood components (hard exudates) into the retina. RVO can cause visual impairment in four ways:
Blood and hard exudates can directly interfere with retinal function.
Abnormal fluid can accumulate in the retina, leading to thickening and the presence of cyst-like fluid collections that distort normal retinal architecture. This is called cystoid macular edema (CME).
Inadequate blood flow to the retina, which is called ischemia
Abnormal blood vessels can grow from the surface of the retina. This is called neovascularization. These fragile blood vessels can bleed and form damaging scar tissue. Sometimes, these abnormal blood vessels can grow on the iris and drainage canals in the eye, leading to increased eye pressure (neovascular glaucoma).
Our board-certified ophthalmologists at Retina Consultants of Houston are experienced and trained in the diagnosis and treatment of retinal vein occlusions.
There are two different types of retinal vein occlusion (RVO):
Central Retinal Vein Occlusion (CRVO): Central retinal vein occlusion (CRVO) occurs when the main vein that drains the retina becomes blocked.
Branch Retinal Vein Occlusion (BRVO): Branch retinal vein occlusion (BRVO) occurs when one of the smaller retinal veins becomes blocked.
Diabetes, high blood pressure, poorly controlled cholesterol and smoking can all increase a patient's risk of RVO. Many other conditions can cause RVO, including glaucoma, inflammation and blood clotting disorders (hypercoaguable states). Depending on your clinical situation, you may need to be evaluated for these less common conditions.
The most common symptoms of RVO include:
Blurred and distorted central vision
Dim vision
Decreased sensitivity to light
Sometimes, however, patients with CRVO or BRVO experience no symptoms.
Reviews
"Mine was, more or less, an urgent situation, so I was very lucky to be able to see her. She had a staff who did the photos/preliminary exams and they were excellent. When I saw her, she had all the results. The news was good and she gave me all the info I needed. To me, time spent was not relevant, as she gave me all the time I needed to ask questions. Since the news was good, I had very few questions."
- F.A. /
Healthgrades /
Oct 06, 2018
"Dr. Major and all the staff are amazing! Very caring, very comfortable atmosphere! Highly Recommend!"
- B.C. /
Facebook /
Mar 12, 2019
"The entire staff has been very patient and caring. I'm thrilled to have Dr. Shah as my doctor! He's so gentle and caring."
- B.S. /
Facebook /
Mar 07, 2019
"Dr Shefler and everyone else in the office were outstanding. I highly recommend Retina Consultants of Houston."
- M.T. /
Google /
Feb 28, 2019
"I was told by my Optimologist that there was a concern with my retina and encouraged me not to delay in seeing a Dr at Retina Consultants. Fortunately, Retina Consultants allowed me to come right away to have my eyes examined. Dr. Kim and the staff was very professional and courteous. I felt that I was in the best place for my eye issues. I highly recommended Retina Consultants."
- R.P. /
Google /
Feb 16, 2019
Previous
Next
Your Retina Consultants of Houston physician may obtain multiple types of ocular imaging, including photography, ocular coherence tomography (OCT) and fluorescein angiography to help with your diagnosis and treatment.
Depending on the cause and severity of a BRVO or CRVO, treatment may include one or more the following:
Close clinical observation
Intravitreal injections of anti-vascular endothelial growth factor (anti-VEGF) medications (Lucentis, Avastin, Eylea) or steroids
Laser therapy
Vitrectomy surgery
In addition to treatment of your eye, if you have CRVO or BRVO, it is very important that you work with your primary care physician to optimally control your cardiovascular risk factors, including blood pressure, cholesterol, weight and diabetes.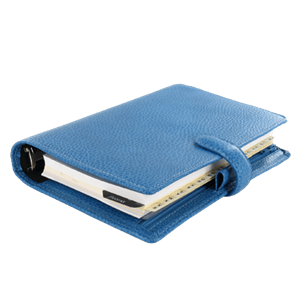 The board-certified retinal specialists at Retinal Consultants of Houston work with each patient to diagnose and treat retinal vein occlusion. If found early, RVO can be treated so that further blockage of the veins to the retina do not progress and cause further damage. Our Houston, TX retina practice offers numerous locations, each equipped to accurately and effectively diagnose, treat, and help manage RVO. Please call one of our area centers to schedule your appointment.