As the vitreous gel in the back of the eye starts to liquefy, it can separate from the retina, a condition called posterior vitreous detachment (PVD). If the vitreous gel adheres too firmly to the retina, a retinal tear can occur with a PVD. The tear can also progress to a retinal detachment, a more serious condition that happens when fluid leaks through the tear and separates the retina from the back of the eye.
Light passes to your retina through a large space in the center of the eye called the vitreous cavity. This cavity is filled with a clear, jelly-like substance called vitreous which is normally in contact with the retina. A posterior vitreous detachment (PVD) occurs when the vitreous gel separates from the retina. This happens in most eyes as we age and tends to occur earlier in myopic (nearsighted) eyes and after trauma or eye surgery. In most cases, this separation does not cause any significant problems. However, when a posterior vitreous detachment occurs, the vitreous gel sometimes pulls holes or rips tears in the retina.
Symptoms of a retinal tear can include the sudden appearance of floaters (black spots) or flashes of light. However, some patients experience very few symptoms. If a vitreous hemorrhage (bleeding) or retinal detachment also occurs, additional symptoms can include blurred vision or loss of peripheral (side) vision.
Reviews
"Mine was, more or less, an urgent situation, so I was very lucky to be able to see her. She had a staff who did the photos/preliminary exams and they were excellent. When I saw her, she had all the results. The news was good and she gave me all the info I needed. To me, time spent was not relevant, as she gave me all the time I needed to ask questions. Since the news was good, I had very few questions."
- F.A. /
Healthgrades /
Oct 06, 2018
"I have had a wonderful experience at the Cypress location and the Med center location. Everyone is friendly and helpful."
- R.F. /
Google /
Apr 26, 2019
"Dr.Wong is the best, he has an excellent bedside manner and explains everything to his patients. His team is exceptional when it comes to answering questions and making the patient comfortable about asking questions."
- S.Y. /
Facebook /
Apr 12, 2019
"I was very impressed with Retina Consultants of Houston. The staff was friendly, professional and timely. I was called in to my appointment ahead of time. It's obvious Dr. Benz is well educated as a specialist. He was very pleasant to deal with and was able to perform a laser procedure on my first visit. I would highly recommend this practice."
- C.D. /
Google /
Apr 12, 2019
"Very caring and does not rush you or any questions you may have. First time a doctor has ever asked me for my healthcare providers information in order to keep my medical records up to date and accurate. I highly recommend Dr. Schefler,"
- J.D. /
Google /
Apr 12, 2019
Previous
Next
A retinal tear can be diagnosed through a thorough dilated eye exam. Sometimes our physicians order an ophthalmic ultrasound to assist with the diagnosis.
The prognosis is good if a retinal tear is caught early before it progresses to a retinal detachment. Treatment can include:
Laser Treatment: The laser causes scarring to the underlying tissue so the retinal tear can be sealed. This prevents fluid from getting under the retina. This procedure is performed in our office.
Cryotherapy: Cryotherapy offers a similar result by freezing the area to seal the tear, preventing further damage. It is also performed in our office.
Both of these methods are used to prevent the retinal tear from developing into a retinal detachment. Surgery may be necessary if a retinal detachment has already developed along with the retinal tear.
Our sub-specialized, board-certified ophthalmologists at Retinal Consultants of Houston are experienced in treating both retinal tears and retinal detachment.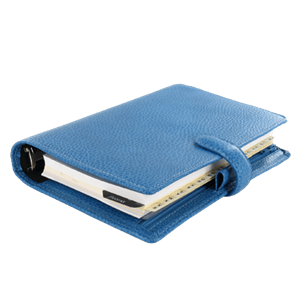 While retinal tears generally do not cause long-term vision loss and can be effectively repaired through minimally invasive techniques or laser treatment, it is important that the condition is caught early. If not, a retinal detachment may occur which almost always causes vision loss or blindness. At Retina Consultants of Houston, we will evaluate each case promptly, offering a fast and effective diagnosis so treatment can be performed before further damage occurs.