About Retained Lens Fragments
Retained lens fragments (RLF) can occur in up to one percent of patients who undergo cataract surgery. They are pieces of the cataract lens that remain in the eye following surgery.
Reviews
"Mine was, more or less, an urgent situation, so I was very lucky to be able to see her. She had a staff who did the photos/preliminary exams and they were excellent. When I saw her, she had all the results. The news was good and she gave me all the info I needed. To me, time spent was not relevant, as she gave me all the time I needed to ask questions. Since the news was good, I had very few questions."
- F.A. /
Healthgrades /
Oct 06, 2018
"I have had a wonderful experience at the Cypress location and the Med center location. Everyone is friendly and helpful."
- R.F. /
Google /
Apr 26, 2019
"Dr.Wong is the best, he has an excellent bedside manner and explains everything to his patients. His team is exceptional when it comes to answering questions and making the patient comfortable about asking questions."
- S.Y. /
Facebook /
Apr 12, 2019
"I was very impressed with Retina Consultants of Houston. The staff was friendly, professional and timely. I was called in to my appointment ahead of time. It's obvious Dr. Benz is well educated as a specialist. He was very pleasant to deal with and was able to perform a laser procedure on my first visit. I would highly recommend this practice."
- C.D. /
Google /
Apr 12, 2019
"Very caring and does not rush you or any questions you may have. First time a doctor has ever asked me for my healthcare providers information in order to keep my medical records up to date and accurate. I highly recommend Dr. Schefler,"
- J.D. /
Google /
Apr 12, 2019
Previous
Next
There are many reasons why patients may be predisposed to retained lens fragments. Sometimes the cataract is very advanced and hard to remove in its entirety. In other cases, the "bag" that the cataract rests in or the zonules that hold it in place can become damaged, and some pieces of the cataract lens can then float into the back of the eye.
Depending on the size and the type of the fragments, patients may experience various degrees of intraocular inflammation, corneal edema, intraocular pressure increase, macular edema, vitreous hemorrhage, or retinal tears or detachment.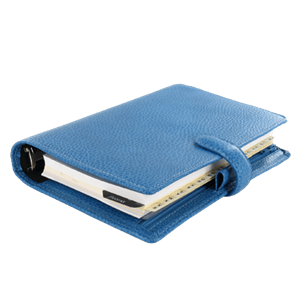 Our physicians at Retina Consultants of Houston specialize in managing and treating retained lens fragments. Your treatment will depend on your specific case and could include:
Observation: In many cases, the fragments are small enough that they dissolve over time on their own. Our retina specialists may just observe these types of cases closely and monitor or treat any inflammation, intraocular pressure increase, or macular edema.
Medical Treatment: Inflammation may be treated with anti-inflammatory eye drops. Intraocular pressure can be managed with anti-inflammatory and glaucoma drops. Macular edema can be treated with anti-inflammatory eye drops or with steroid injections around or into the eye.
Surgical Treatment: If the retained lens fragments are large or dense and/or the inflammation, intraocular pressure, and edema cannot be controlled medically, then surgical intervention may be necessary. A pars plana vitrectomy and lensectomy can be done to remove the residual lens fragments and usually leads to improved inflammation and intraocular pressure. In some cases, medical therapy in the form of anti-inflammatory drops or injections may need to be continued even after surgery to address macular edema.