Trauma to the face and eye area is typically unexpected and can be devastating. There are almost two million instances of eye injury per year in the United States, and it is the number one cause of vision loss in people under the age of 25.
There are several common ways in which people injure an eye, including falling, motor vehicle accidents, assaults, flying debris, and chemical injury. Particularly dangerous activities include the use of fireworks, paintball, and hammering metal. While many instances of ocular trauma occur during sports-related activities, more than 40 percent of ocular injuries occur inside the home.
Symptoms from an eye injury can include:
Eye pain
Redness or discoloration
Swelling or bleeding
Discomfort when blinking or moving the eye
Irregularity in the pupils
Ocular injuries, if severe, can also cause damage to the retina, leading to inflammation, rupturing of the layer beneath the retina, hemorrhages, retinal tears, or even retinal detachments.
Reviews
"Mine was, more or less, an urgent situation, so I was very lucky to be able to see her. She had a staff who did the photos/preliminary exams and they were excellent. When I saw her, she had all the results. The news was good and she gave me all the info I needed. To me, time spent was not relevant, as she gave me all the time I needed to ask questions. Since the news was good, I had very few questions."
- F.A. /
Healthgrades /
Oct 06, 2018
"I have had a wonderful experience at the Cypress location and the Med center location. Everyone is friendly and helpful."
- R.F. /
Google /
Apr 26, 2019
"Dr.Wong is the best, he has an excellent bedside manner and explains everything to his patients. His team is exceptional when it comes to answering questions and making the patient comfortable about asking questions."
- S.Y. /
Facebook /
Apr 12, 2019
"I was very impressed with Retina Consultants of Houston. The staff was friendly, professional and timely. I was called in to my appointment ahead of time. It's obvious Dr. Benz is well educated as a specialist. He was very pleasant to deal with and was able to perform a laser procedure on my first visit. I would highly recommend this practice."
- C.D. /
Google /
Apr 12, 2019
"Very caring and does not rush you or any questions you may have. First time a doctor has ever asked me for my healthcare providers information in order to keep my medical records up to date and accurate. I highly recommend Dr. Schefler,"
- J.D. /
Google /
Apr 12, 2019
Previous
Next
Prevention of Ocular Trauma
Fortunately, 90 percent of ocular trauma can be prevented by using necessary precaution and protective eyewear. We encourage everyone to use appropriate eye safety protection during activities that involve any potential risk to the eye.
You should seek immediate treatment from an ophthalmologist following an eye injury. In many cases, there are effective medical and surgical management options. Retina Consultants of Houston specializes in handling vitreoretinal complications that can occur as the result of an eye injury.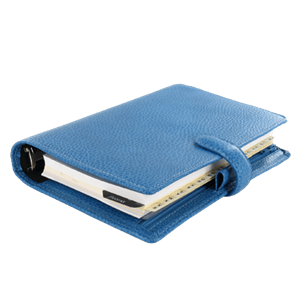 Full recovery from ocular trauma is highly dependent on your ability to seek immediate medical attention, and the first evaluation after the accident is crucial. That's why it's important to receive help from experienced specialists like the board-certified retina surgeons at Retina Consultants of Houston, who can determine the appropriate steps and treatments to restore your health and preserve your vision as best as possible. Call one of our Houston offices today if you're suffering from an eye injury.