The macula normally lies against the back of the eye. As we age, scar tissue or membranes (like cellophane) can grow on the surface of the retina. Often times this membrane remains flat and causes no or minimal vision problems. In some cases, this scar tissue contracts and causes the retina to wrinkle. When this happens at the macula, it is known as a macular pucker or an epiretinal membrane.
Our board-certified retina specialists at Retina Consultants of Houston are experienced in diagnosing and treating macular puckers.
There are a number of eye conditions associated with a macular pucker:
Vitreous detachment
Inflammation inside the eye
Previous eye trauma (from injury or surgery)
High pressure in the eye
Damage to blood vessels inside the eye
Symptoms of a macular pucker can include:
Blurry central vision
Distorted or "wavy" vision
Gray or blurred spot in central vision
Difficulty reading or performing tasks that require detailed vision
Reviews
"Mine was, more or less, an urgent situation, so I was very lucky to be able to see her. She had a staff who did the photos/preliminary exams and they were excellent. When I saw her, she had all the results. The news was good and she gave me all the info I needed. To me, time spent was not relevant, as she gave me all the time I needed to ask questions. Since the news was good, I had very few questions."
- F.A. /
Healthgrades /
Oct 06, 2018
"Dr Wykoff is an excellent retina doc. He is kind, caring and gentle and a great doc."
- Anonymous /
Healthgrades /
Dec 13, 2018
"Really like Dr. Chen. Nice office with efficient staff and good equipment."
- B.Y. /
Google /
Dec 12, 2018
"I have been seeing Dr. Fish for years. This place is always organized and very professional. Dr. Fish and everyone there is great. Can't imagine a better experience at a Dr's office."
- C.M. /
Google /
Dec 07, 2018
"Retina Consultants is an outstanding organization. The staff is friendly and very helpful. My doctor, David Brown. M.D. is an outstanding doctor who treats me with care and diligence. I have been under his care for over 5 years and he has provided care that has kept me from losing all my sight. Betty Haines"
- J.H. /
Yelp /
Dec 07, 2018
Previous
Next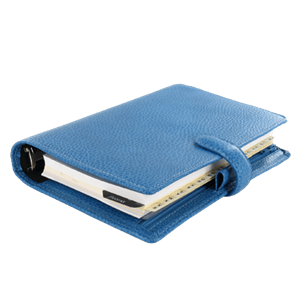 If you're experiencing severe blurriness and distorted vision and your eye doctor believes you have a macular pucker, or if you are seeking a diagnosis, we invite you to call one of our Houston, TX retina centers. Our experienced team can help diagnose and treat your macular pucker, so you can live your life to the fullest and have your vision condition treated. Schedule a consultation with us today.