The macula is the small area in the center of the retina responsible for your central vision which helps you to perform tasks such as reading, driving, and close-up work. A macular hole is a small break in the macula.
There are three stages of a macular hole:
• Foveal detachment (Stage I)
• Partial-thickness hole (Stage II)
• Full-thickness hole
At Retina Consultants of Houston, our board-certified ophthalmologist are specially trained and experienced in diagnosing, staging and treating macular holes. If left untreated, a macular hole can lead to a retinal detachment.
Reviews
"Mine was, more or less, an urgent situation, so I was very lucky to be able to see her. She had a staff who did the photos/preliminary exams and they were excellent. When I saw her, she had all the results. The news was good and she gave me all the info I needed. To me, time spent was not relevant, as she gave me all the time I needed to ask questions. Since the news was good, I had very few questions."
- F.A. /
Healthgrades /
Oct 06, 2018
"Dr Wykoff is an excellent retina doc. He is kind, caring and gentle and a great doc."
- Anonymous /
Healthgrades /
Dec 13, 2018
"Really like Dr. Chen. Nice office with efficient staff and good equipment."
- B.Y. /
Google /
Dec 12, 2018
"I have been seeing Dr. Fish for years. This place is always organized and very professional. Dr. Fish and everyone there is great. Can't imagine a better experience at a Dr's office."
- C.M. /
Google /
Dec 07, 2018
"Retina Consultants is an outstanding organization. The staff is friendly and very helpful. My doctor, David Brown. M.D. is an outstanding doctor who treats me with care and diligence. I have been under his care for over 5 years and he has provided care that has kept me from losing all my sight. Betty Haines"
- J.H. /
Yelp /
Dec 07, 2018
Previous
Next
Macular holes typically affect people over age 55 and occur more often in women. Several conditions increase the risk of developing a macular hole:
• Vitreous traction: The vitreous is the clear, jelly-like substance that fills the middle of the eye between the lens and the retina. As you age, the vitreous can begin to pull away from the retina, sometimes causing a macular hole.
• Injury or trauma to the eye
• Diabetic eye disease
• High degree of myopia (nearsightedness)
• Retinal detachment
• Macular pucker
Symptoms of a macular hole can include:
• A decline in central vision
• Blurring of vision
• Distortion, causing straight lines to appear wavy
• A dark spot in your central vision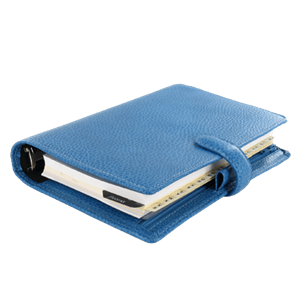 The standard treatment for macular holes is vitrectomy surgery, an outpatient procedure that involves removing the vitreous gel to stop it from pulling on the retina. A gas bubble is then placed in the eye to push against the macular hole, helping it to close and heal. Over a period of several weeks, the gas bubble slowly dissolves and is replaced with natural eye fluids.
If a macular hole is very small and is not significantly impacting vision, your retina doctor may simply observe and track its progression or natural healing.