About Macular Degeneration
Age-related macular degeneration (ARMD or AMD) is the most common cause of irreversible vision loss in the United States, affecting up to 20 percent of people over the age of 60. It is one of the most common conditions that our board-certified retina specialists treat on a daily basis.
AMD is caused by the deterioration of the macula, which is the central area of the retina. This condition causes a loss of central vision that occurs slowly over time. At Retina Consultants of Houston, we work in partnership with each patient to create a customized treatment plan to help slow or stop the progression of the disease.
Types and Symptoms of AMD
AMD usually appears after age 50, and the disease is often bilateral (occurring in both eyes). In addition, patients generally have a significant family history of the disease. Patients with AMD may notice a worsening of their central vision while retaining good peripheral vision. Symptoms of AMD can include:

• Visual distortion, including warping or bending of straight lines and objects
• Blurred central vision in one or both eyes
• Difficulty with reading or close-up work
• Increasing difficulty adapting to changing light conditions, especially low light levels

There are two kinds of age-related macular degeneration (AMD): dry and wet. Both forms can lead to vision loss, and patients can have either or both.

Dry AMD: More than 90% of patients diagnosed with AMD have the dry form, which is often associated with a slower progression of the disease that occurs over many years. It is characterized by drusen formation (yellow deposits under the retina that are made up of lipids, a fatty protein), retinal degeneration, and a gradual wearing away of the retina called atrophy. If these areas of retinal degeneration group together into larger areas, it is called geographic atrophy which is a more advanced stage of the disease. Most patients with early dry AMD with mild retinal changes will have no or minimal problems with their vision. However, in its most advanced form, dry AMD can cause profound central vision loss, often with preserved peripheral (side) vision.

Wet AMD: This form of AMD is characterized by the development of abnormal blood vessels known as choroidal neovascular membranes (CNVM) that disrupt the retina and cause leakage of fluid. This growth of abnormal blood vessels can result in vision loss due to fluid build-up in the retina (macular edema), bleeding in the retina, and scar tissue formation (fibrosis). Wet AMD is generally associated with more rapid visual loss over days to weeks compared to the slower progression of dry AMD.
Macular Degeneration Reviews
"There are several locations: Memorial (i10/Gessner) Katy (La Centerra) 1960 (and 45) Downtown (Medical Center) Sugarland Woodlands Northwest (290/Huffmeister) Nacogdoches Wharton Brehnam Livingston great doctors, all extremely competent each one for what kind of patient you are: Dr Fish/Kim/Chen/Major - a supportive hold your hand dr Dr Brown/Wong/Benz - quick and efficient New Dr. Wykoff - no long wait, convenient scheduling Retinal Detachments, High blood pressure/diabetic related issues, Macular Degeneration...everything Retina related!"
- L.K. /
Yelp /
May 24, 2011
"We appreciate so much Retina Consultants of Houston. Dr. Chen has been used to help preserve my mother's eyesight from the debilitation of macular degeneration. I am eternally grateful. We believe he is in partnership with God. He and all that work with him make every patient feel like they are the most important person in the world. Keep up the great work!"
- J.P. /
Facebook /
May 01, 2015
"I'm a senior still working to face the gradual loss of vision because of macular degeneration.I'm not alone; every month I'm one of many receiving eye injections in the Bellaire office of RCH. That's why having a team of expert and compassionate physicians, technicians and staff makes these visits less of a challenge. My doctor, Ronan O'Malley MD, his office manage, Linda, technicians such as Lucrecia, Roger and Michelle, and the very professional front desk person, Wendy, create an atmosphere in which we feel encouraged and, yes...laugh a lot. Wendy caught my color-loving eye when I was first a patient with hair dyed a vermillion red. That bit of fun boosted my mood. She continues to do that with careful attention to my scheduling needs and at least every few months, a NEW hair color. Turquoise is one of her best. Thank you for wonderful care, RCH.Roberta"
- R.M. /
Google /
Oct 16, 2017
"Dr. Wong and staff at 1960 office have been great, and his care of treating my macular degeneration has been outstanding. Cannot find words to thank him enough. YOU ALL do wonderful work. I am a happy patient. Claire Hale"
- C.S. /
Facebook /
Jan 30, 2016
"Dr. Fish is one of the smartest doctors and finest men I have ever known. An injection into your eye is a most frightening experience and Dr. Fish has a calm and confident manner that makes this experience much more bearable. He has treated my macular degeneration for several years and I am grateful to say that his treatments have been very successful. His staff is kind and understanding and they keep the office running very efficiently, helping with appointments and health insurance issues."
- E.A. /
Healthgrades /
Dec 09, 2016
Previous
Next
Age-related macular degeneration (AMD) usually occurs after age 50 and is often bilateral (present in both eyes). While the exact cause is unknown, genetics play a role. Many patients have a significant family history of AMD. In addition, numerous studies have revealed that nutritional and lifestyle factors play a role in both the onset and progression of macular degeneration, including:

• Obesity
• Poor diet (especially high levels of saturated fat)
• High blood pressure and cholesterol levels
• Smoking cigarettes
• Cardiovascular disease
Regular eye examinations are important to diagnose and manage AMD. While being evaluated by your eye doctor, you may undergo multiple types of ocular imaging, including photography, ocular coherence tomography (OCT), and fluorescein angiography (FA) to help with your diagnosis and specific treatment plan.

Ocular coherence tomography (OCT): This is a non-invasive ophthalmology imaging method that uses light to capture high-resolution, 3D images of the back of the eye. It allows your retina specialist to see the back of the retina and understand what is taking place.

Fluorescein angiography (FA): This is an imaging study of the blood supply to the retina. Fluorescein dye is injected into the vein of an arm, and this yellow dye passes through the blood vessels in your retina. A specialized camera is then used to take digital photographs of the blood vessels.

Because age-related macular degeneration can be hereditary, adult relatives of AMD patients should see a retina specialist for a baseline evaluation and dilated eye exam.
There is currently no cure for either dry or wet AMD. However, there are a number of things you can do to slow the progression of the disease.

Smoking is toxic to the retina and can contribute to AMD progression. If you smoke, stop smoking as soon as possible! Other ways to optimize your retinal health include eating a healthy diet with regular vegetables and fruits, and maintaining a healthy body weight.

The risk of vision loss from some forms of AMD can be reduced by taking a special combination of supplements. The Age-Related Eye Diseases Studies (AREDS & AREDS2), which were large clinical trials, demonstrated a decreased risk of visual loss from moderate dry AMD by taking a combination of the following:

• 15 mg of Beta-carotene
• 400IU of Vitamin E
• 500 mg of Vitamin C
• 80 mg of Zinc
• 2 mg of copper
• Lutein/Zeaxanthin

In addition, an Amsler grid is a chart to use at home to help monitor your vision. Use it daily for each eye as directed and if you notice changes in your vision, contact your ophthalmologist as soon as possible.

Incredible advances in our ability to treat wet AMD since the early 2000s have revolutionized patient outcomes. Before that time, a diagnosis of wet AMD carried a very poor prognosis with most eyes progressing to severe vision loss. Fortunately, medications now available can benefit over 90% of wet AMD patients. These medications primarily target VEGF (vascular endothelial growth factor), a molecule responsible for the abnormal blood vessels which cause damage in wet AMD.

Repeated injections of anti-VEGF agents (Avastin, Lucentis & Eylea) have been firmly established as the optimal treatment for wet AMD. These powerful drugs are given as injections into the eye to suppress abnormal blood vessel growth and leakage. Because these injections are not a cure, but only a treatment, they have to be administered repeatedly (sometimes as often as monthly, indefinitely) in order to have their maximal vision-improving results. Extensive numbing of the eye makes this injection procedure virtually painless.

If you have AMD, you should:

• Stop smoking.
• See your retina specialist regularly.
• Consider AREDS supplements.
• Check your Amsler grid daily.
• Eat a healthy diet with plenty of vegetables and fish.
• Maintain a healthy body weight.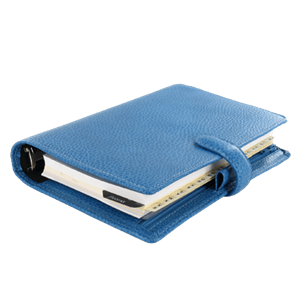 The retina surgeons at Retina Consultants of Houston will collect as much clinical data as possible with each patient during the initial evaluation. This data, along with assessing the retina's structure and function, provide our surgeons the opportunity to create a unique approach for achieving improved overall vision. If you are experiencing vision loss and seeking help, we invite you to call one of our Houston area retina centers for more information.