Light enters the eye and is focused onto the retina, the light-sensing part of the eye. This information is transmitted through the optic nerve to the brain where it is interpreted as the images you see. The macula is the part of the retina responsible for central vision, and the fovea is the center of the macula responsible for sharp detail vision used in reading and driving. Small blood vessels called capillaries supply the macula with oxygen and nutrients.
Parafoveal (para = near or beside), also known as perifoveal (peri = around) telangiectasia or macular telangiectasia is an uncommon disease in which the capillaries and small blood vessels surrounding the fovea are abnormal and can cause visual loss.
In most cases, PFT affects both eyes, although one eye may be more significantly affected. In some cases, the capillaries may leak, causing an accumulation of fluid called macular edema that can cause further decrease in vision. In other cases, abnormal blood vessels may grow, a process called choroidal neovascularization, which can leak fluid or blood into and under the retina, leading to scarring of the central retina and ultimately, loss of vision if left untreated.
Our board-certified retina specialists at Retina Consultants of Houston can diagnose and manage the care of idiopathic PFT patients.
Reviews
"Mine was, more or less, an urgent situation, so I was very lucky to be able to see her. She had a staff who did the photos/preliminary exams and they were excellent. When I saw her, she had all the results. The news was good and she gave me all the info I needed. To me, time spent was not relevant, as she gave me all the time I needed to ask questions. Since the news was good, I had very few questions."
- F.A. /
Healthgrades /
Oct 06, 2018
"I have had a wonderful experience at the Cypress location and the Med center location. Everyone is friendly and helpful."
- R.F. /
Google /
Apr 26, 2019
"Dr.Wong is the best, he has an excellent bedside manner and explains everything to his patients. His team is exceptional when it comes to answering questions and making the patient comfortable about asking questions."
- S.Y. /
Facebook /
Apr 12, 2019
"I was very impressed with Retina Consultants of Houston. The staff was friendly, professional and timely. I was called in to my appointment ahead of time. It's obvious Dr. Benz is well educated as a specialist. He was very pleasant to deal with and was able to perform a laser procedure on my first visit. I would highly recommend this practice."
- C.D. /
Google /
Apr 12, 2019
"Very caring and does not rush you or any questions you may have. First time a doctor has ever asked me for my healthcare providers information in order to keep my medical records up to date and accurate. I highly recommend Dr. Schefler,"
- J.D. /
Google /
Apr 12, 2019
Previous
Next
Both men and women are at risk for developing parafoveal telangiectsasia (PFT). It is most common in people who are middle-aged or older, with an average age of onset of 55 years. Some patients with PFT have high blood pressure or diabetes. Others might have received radiation to the head or neck as part of cancer treatment. In most cases however, the cause is unknown (idiopathic) with no clear connection to other diseases.
The most common symptom of PFT is gradual, progressive blurred central vision in one or both eyes. Other symptoms such as distorted vision or "blank spots" may occur. In some cases, PFT can cause a sudden decline in central vision.
Depending on the type and stage of PFT as well as the possible development of secondary choroidal neovascularization, treatment may include injection of anti-vascular endothelial growth factor (anti-VEGF) medications (Lucentis, Avastin, or Eylea) or rarely, laser photocoagulation. Because PFT rarely causes severe vision loss, many cases are treated with close clinical observation.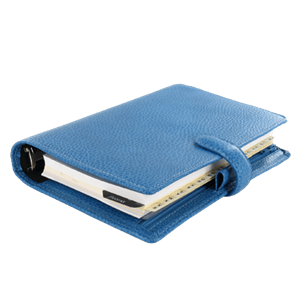 Retina Consultants of Houston is the largest retina-only ophthalmology practice in Texas and one of the most respected in the United States. When you need care beyond a regular eye exam or are referred to us from your primary eye doctor, we are here for you at any of our Houston, TX locations. All of our doctors and team members have years of experience in treating patients with the highest level of care. Schedule your appointment today.