What are Flashes and Floaters?
You may sometimes see small specks, lines, or clouds moving in your field of vision. When these are inside of your eye, they are called floaters. These can develop when the vitreous (a gel-like substance that fills the middle of the eye between the lens and the retina) degenerates or detaches. Floaters are usually due to tiny clumps of cells or connective tissue moving within your eye.
When the retina is irritated or disturbed, you may see what look like flashes or streaks of light. This can happen occasionally as people age.
If the retina develops a tear or a detachment, you may see a shower of floaters and flashes.
Reviews
"Mine was, more or less, an urgent situation, so I was very lucky to be able to see her. She had a staff who did the photos/preliminary exams and they were excellent. When I saw her, she had all the results. The news was good and she gave me all the info I needed. To me, time spent was not relevant, as she gave me all the time I needed to ask questions. Since the news was good, I had very few questions."
- F.A. /
Healthgrades /
Oct 06, 2018
"Five Stars - My husband and I have been Dr Kim's patient for over 17 years. She is a compassionate, knowledgeable, detailed oriented doctor with excellent bedside manner. She had saved my husband's vision from macular degeneration. We all love her and will be her faithful patients forever."
- Anonymous /
Vitals /
Jul 19, 2018
"For the last three years I've been treated by the Retina Consultants of Houston at the Sugar Land location and have been extremely satisfied with the very professional, courteous staff and Dr. Chen. When at the office in the waiting rooms I've spoken with numerous other patients who have all had the same comments of satisfaction. My observations have always been that the staff and doctors work hard to keep patients waiting time at a minimum, while maintaining the excellent quality of care. I would not go any where else."
- S.R. /
Google /
Jun 22, 2018
"Dr. Brown is an excellent surgeon. If you want the best, you have to make a sacrifice. I have been a patient of Dr. Brown, for decades, and I would recommend him to anyone. I would be completely blind if not for Dr. Brown, and God, the Most Holy of Holy."
- M.S. /
Healthgrades /
May 16, 2018
"My left retina had tear in it and I had no clue of what was happening, but was referred to the Retina Consultants of Houston and was blessed with meeting Dr. Wykoff. He repaired my eye while explaining everything in detail and helping me to feel comfortable. Less than a year later my right eye did the same thing but a little worse. Nowadays, I will only let Dr. Wykoff work on me. I am seeing great today and at 58 have zero floaters, etc. This Doctor is the best."
- C.P. /
Google /
Mar 16, 2018
Previous
Next
Floaters and flashes are typically diagnosed by the patient. Our retina specialists can confirm the diagnosis and specific cause through a dilated eye exam.
Call your ophthalmologist right away if you notice a significant increase in floaters or flashes. The board-certified physicians at Retina Consultants of Houston are specially trained to determine the specific cause of your floaters and flashes, and if treatment is needed.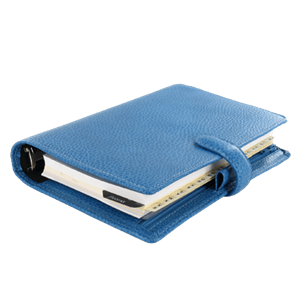 Many times, a posterior vitreous detachment will occur without complication, and no treatment is necessary. Floaters frequently go away on their own over time.
If you experience a significant increase in flashes or floaters or changes in your vision, you should be evaluated by a retina specialist as soon as possible to determine the cause and if treatment is needed. A torn or detached retina may require immediate treatment. Our physicians at Retina Consultants of Houston are specially trained and experienced in treating flashes and floaters to restore your vision.