An epiretinal membrane is a condition of the retina that is caused when fibrous tissue forms on the surface of the macula. For this reason, it is also known as a macular pucker, and can greatly impact a person's central vision. While an epiretinal membrane is not technically labeled a disease and can occur in the eyes of any healthy individual, sometimes it goes undiagnosed as it is often confused with macular degeneration, a more serious and incurable disease. Epiretinal membrane does require an accurate diagnosis and treatment to help reduce symptoms, but it does not lead or cause total blindness, and the symptoms are often mild. Our skilled Houston, TX board-certified eye surgeons are expertly trained to diagnose retinal diseases of all kinds and work to develop a comprehensive treatment plan so that patients receive the care they need.
There are a number of causes of epiretinal membranes, most relating to a single action which can cause a cellular change in the retina. These cellular changes can be the result of trauma to the eye, disease, a detached retina, and blood vessel abnormalities. The cellular change is triggered by the dislodging of the cells from the retina and their movement of vitreous gel. When cells and tissue move onto the macula, the central part of the retina, the cells multiply and eventually become a membrane.
There are a number of eye conditions associated with an epiretinal membrane, including:
Vitreous detachment
Inflammation inside the eye
Retinal tear and detachment
Previous eye trauma (from injury or surgery)
High pressure in the eye
Damage to blood vessels inside the eye
A common symptom of an epiretinal membrane is blurred and distorted vision. Often, there is a decrease in central vision, which controls a patient's ability to see fine detail, read fine print, and drive a motor vehicle. Sometimes the membrane is so small that no vision problems occur, or can be so severe that the growing membrane causes extremely poor vision.
Reviews
"Mine was, more or less, an urgent situation, so I was very lucky to be able to see her. She had a staff who did the photos/preliminary exams and they were excellent. When I saw her, she had all the results. The news was good and she gave me all the info I needed. To me, time spent was not relevant, as she gave me all the time I needed to ask questions. Since the news was good, I had very few questions."
- F.A. /
Healthgrades /
Oct 06, 2018
"Dr Wykoff is an excellent retina doc. He is kind, caring and gentle and a great doc."
- Anonymous /
Healthgrades /
Dec 13, 2018
"Really like Dr. Chen. Nice office with efficient staff and good equipment."
- B.Y. /
Google /
Dec 12, 2018
"I have been seeing Dr. Fish for years. This place is always organized and very professional. Dr. Fish and everyone there is great. Can't imagine a better experience at a Dr's office."
- C.M. /
Google /
Dec 07, 2018
"Retina Consultants is an outstanding organization. The staff is friendly and very helpful. My doctor, David Brown. M.D. is an outstanding doctor who treats me with care and diligence. I have been under his care for over 5 years and he has provided care that has kept me from losing all my sight. Betty Haines"
- J.H. /
Yelp /
Dec 07, 2018
Previous
Next
Using a lamp and dilation, as well as optical coherence tomography (OCT), our team will closely examine the various structures of the eye to determine the cause of your blurred vision and to verify the possible presence of an epiretinal membrane. Because this condition can sometimes be confused with other eye conditions, it may be further evaluated using special tests like fluorescein angiography and optical coherence tomography (OCT). A skilled retina surgeon with specialized training and expertise will be able to diagnose an epiretinal membrane with ease during a comprehensive eye examination.
For mild symptoms, an epiretinal membrane can be observed and no treatment may be necessary. Keeping your eyeglass prescription updated can help maximize vision.
The treatment for significant visual loss caused by a macular pucker is a surgical procedure called a vitrectomy with membrane peeling. During a vitrectomy, the membrane is gently peeled from the surface of the macula using fine instruments. This outpatient procedure is performed in the operating room under a local anesthetic with sedation.
Vision usually improves gradually after surgery. Most of the improvement will take place in the first three to four months, though it usually does not return all the way to normal. In most patients, visual distortion decreases significantly. In some cases, the vision may not improve.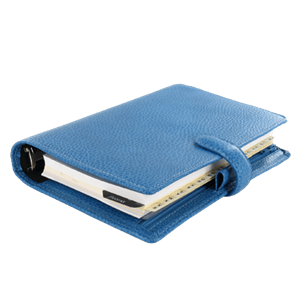 Treat Epiretinal Membrane
Although epiretinal membranes are often mild, it is still important to have them diagnosed and noted for future reference. At Retina Consultants of Houston, patients can expect premier eye care and advanced surgical treatment if their epiretinal membranes are severe and require attention. For more information about this eye condition, or to set up a consultation with one of our board-certified retina surgeons, we invite you to call one of our Houston-area retina centers.