Central serous retinopathy (CSR) is also known as idiopathic central serous chorioretinopathy (ICSC) because the exact cause is unknown. CSR is believed to be a noninfectious and noninflammatory disease that results in a collection of fluid below the retina and retinal pigment epithelium (RPE). It most commonly involves the macula. This is believed to be caused by increased and abnormal leakage of fluid under the retina called choroidal vascular permeability.
Reviews
"Mine was, more or less, an urgent situation, so I was very lucky to be able to see her. She had a staff who did the photos/preliminary exams and they were excellent. When I saw her, she had all the results. The news was good and she gave me all the info I needed. To me, time spent was not relevant, as she gave me all the time I needed to ask questions. Since the news was good, I had very few questions."
- F.A. /
Healthgrades /
Oct 06, 2018
"Dr. Major and all the staff are amazing! Very caring, very comfortable atmosphere! Highly Recommend!"
- B.C. /
Facebook /
Mar 12, 2019
"The entire staff has been very patient and caring. I'm thrilled to have Dr. Shah as my doctor! He's so gentle and caring."
- B.S. /
Facebook /
Mar 07, 2019
"Dr Shefler and everyone else in the office were outstanding. I highly recommend Retina Consultants of Houston."
- M.T. /
Google /
Feb 28, 2019
"I was told by my Optimologist that there was a concern with my retina and encouraged me not to delay in seeing a Dr at Retina Consultants. Fortunately, Retina Consultants allowed me to come right away to have my eyes examined. Dr. Kim and the staff was very professional and courteous. I felt that I was in the best place for my eye issues. I highly recommended Retina Consultants."
- R.P. /
Google /
Feb 16, 2019
Previous
Next
While central serous chorioretinopathy (CSR) can occur at any age, most patients are between 20 and 50 years old. Men are affected more often than women, and many patients will be affected in both eyes.
Risk factors include:

• The use of cortisone-type medications (steroids – oral, inhaled or injected)
• Smoking
• Stress
Symptoms of CSR may include:
• Blurred vision
• Metamorphopsia — objects appear distorted or crooked
• Micropsia — objects appear smaller than normal
• Central scotomas — areas of decreased vision
The classic findings of central serous chorioretinopathy (CSR) are collections of a clear fluid below the retina and retinal pigment epithelium (RPE). Other problems can develop, including retinal and RPE atrophy or degeneration, subretinal exudation (accumulation of fluid in the subretinal space), scarring, RPE tears, and the development of choroidal neovascular membranes.
Your Retina Consultants of Houston physician may obtain multiple types of ocular imaging, including photography, ocular coherence tomography (OCT), indocyanine green angiography (ICG), and fluorescein angiography (FA) to facilitate diagnosis and treatment.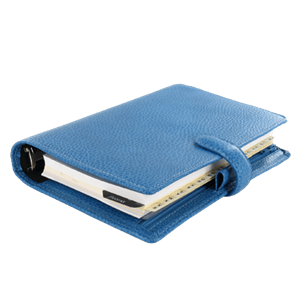 Approximately 50 percent of people with central serous chorioretinopathy (CSR) will have more than one episode, and about 10 percent of patients will have more than three episodes. In most cases, the fluid under the retina will resolve spontaneously within three months, and most people (about 90 percent) will maintain relatively good central vision. Some patients, however, may have significant visual effects, and in its most aggressive form, CSR can cause severe central vision loss.
Patients with CSR should:
• Stop smoking.
• Minimize cortisone or steroid use under the guidance of their primary care physician.
• Decrease stress.
For patients who would like more rapid visual rehabilitation and for patients with chronic or severe subretinal fluid, treatment may be needed. Different kinds of lasers can be applied in an attempt to decrease the amount of subretinal fluid. If choroidal neovascular membranes develop, you may need to have injections of medications into your eye to try to stop the abnormal blood vessels.