Eye cancers can develop in patients of all ages. Acute lymphoblastic leukemia (ALL) is the most common cancer of childhood. This cancer, as well as other leukemias and lymphomas, can travel to the eye when a patient has an active disease. There are many different forms of both leukemia and lymphoma and they affect the eyes in different ways. In adults, vitreoretinal lymphoma (sometimes previously referred to as primary intraocular lymphoma (PIOL) or primary CNS lymphoma (PCNSL)) is a rare but important form of lymphoma affecting the eyes of adults. In this disease, patients can present with floaters or chronic inflammation in the vitreous jelly of the eye, which can be confused for other non-cancerous causes, sometimes for months or years.
At Retina Consultants of Houston, we strive to stay on the cutting edge of the latest advancements in cancer treatment for children and adults. Board-certified ocular oncologist Dr. Amy C. Schefler has hand selected her team of physicians to provide patients in the Houston, TX area and beyond with cancer care that is unparalleled to other practices. These physicians were chosen from hundreds at Houston Methodist Hospital and Memorial Hermann Hospital. By having access to so many individuals, Dr. Schefler has built the best team in Houston.
Reviews
"Mine was, more or less, an urgent situation, so I was very lucky to be able to see her. She had a staff who did the photos/preliminary exams and they were excellent. When I saw her, she had all the results. The news was good and she gave me all the info I needed. To me, time spent was not relevant, as she gave me all the time I needed to ask questions. Since the news was good, I had very few questions."
- F.A. /
Healthgrades /
Oct 06, 2018
"I have had a wonderful experience at the Cypress location and the Med center location. Everyone is friendly and helpful."
- R.F. /
Google /
Apr 26, 2019
"Dr.Wong is the best, he has an excellent bedside manner and explains everything to his patients. His team is exceptional when it comes to answering questions and making the patient comfortable about asking questions."
- S.Y. /
Facebook /
Apr 12, 2019
"I was very impressed with Retina Consultants of Houston. The staff was friendly, professional and timely. I was called in to my appointment ahead of time. It's obvious Dr. Benz is well educated as a specialist. He was very pleasant to deal with and was able to perform a laser procedure on my first visit. I would highly recommend this practice."
- C.D. /
Google /
Apr 12, 2019
"Very caring and does not rush you or any questions you may have. First time a doctor has ever asked me for my healthcare providers information in order to keep my medical records up to date and accurate. I highly recommend Dr. Schefler,"
- J.D. /
Google /
Apr 12, 2019
Previous
Next
During your first visit, we will take your patient history to ask about your general and eye health. We will ask you to read from a chart at a distance to test your visual function. Then, we will perform an eye exam with pupil dilation and tonometry (pressure check). After these tasks are completed, your ocular oncologist will make a determination on what other types of tests will be needed to confirm your diagnosis of cancer. Keep in mind that a surgery called a vitrectomy may be required to give the proper diagnosis.
Typically, a definitive diagnosis can be made with a vitrectomy. Once the diagnosis is made, treatment can include:
Vitrectomy
Injections in the eye of chemotherapy or immune modulating medications (methotrexate, or rituximab)
Chemotherapy
Radiation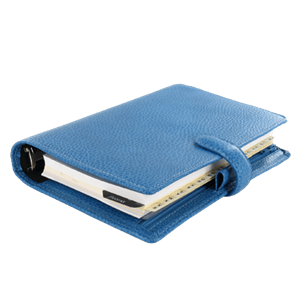 Learn more about our leukemia and lymphoma diagnostic and treatment services at Retina Consultants of Houston by calling us for an appointment. We have flexible scheduling hours throughout the week and will work with you to get the care you deserve. With 14 locations in the greater Houston area, we hope that there is a location close to you for prompt service and care.
Houston Methodist Ocular Oncology :30 with Amy Schefler, MD (no end logo) from Houston Methodist on Vimeo.