The iris is a thin, circular organ within your eye that constricts or dilates in order to control the amount of light getting to your retina. Some patients have "spots" or "freckles" in one or both of their eyes. At Retina Consultants of Houston, we see patients who were born with changes in the iris or who developed changes in the iris as an adult. While most of these growths never need treatment, some can rarely develop into malignant tumors, such as an iris or iridiociliary melanoma.
It is highly recommended that you have these spots checked out by an eye care specialist. We have multiple locations in the Houston, TX area for you to make an appointment.
Iris nevi, or freckles, can be brown, yellow, or grayish in color. They can be small and flat or small and raised. They sometimes have cysts (fluid-filled spaces) in them and are detected by an ultrasound. Most of the time, the freckles occur at the bottom half of the iris. Many iris nevi do not change or grow (if they do, the progression is very slow). An iris melanoma (a malignant tumor of the iris) can develop, but it is rare.
For an iris melanoma (a malignant tumor that arises from the iris itself), treatment consists of surgery to remove the tumor, radiation, or sometimes even just observation. Iris tumors tend to be small, grow much more slowly, and metastasize less often than malignant tumors that arise from other parts of the eye.
Metastasis to the eye (cancer which arises in another part of the body and travels to the eye) is relatively rare, but it can happen. Iris tumors from metastases often regress when the underlying cancer is treated with systemic (intravenous) chemotherapy, but they are sometimes treated with surgery or radiation.
Reviews
"Mine was, more or less, an urgent situation, so I was very lucky to be able to see her. She had a staff who did the photos/preliminary exams and they were excellent. When I saw her, she had all the results. The news was good and she gave me all the info I needed. To me, time spent was not relevant, as she gave me all the time I needed to ask questions. Since the news was good, I had very few questions."
- F.A. /
Healthgrades /
Oct 06, 2018
"I have had a wonderful experience at the Cypress location and the Med center location. Everyone is friendly and helpful."
- R.F. /
Google /
Apr 26, 2019
"Dr.Wong is the best, he has an excellent bedside manner and explains everything to his patients. His team is exceptional when it comes to answering questions and making the patient comfortable about asking questions."
- S.Y. /
Facebook /
Apr 12, 2019
"I was very impressed with Retina Consultants of Houston. The staff was friendly, professional and timely. I was called in to my appointment ahead of time. It's obvious Dr. Benz is well educated as a specialist. He was very pleasant to deal with and was able to perform a laser procedure on my first visit. I would highly recommend this practice."
- C.D. /
Google /
Apr 12, 2019
"Very caring and does not rush you or any questions you may have. First time a doctor has ever asked me for my healthcare providers information in order to keep my medical records up to date and accurate. I highly recommend Dr. Schefler,"
- J.D. /
Google /
Apr 12, 2019
Previous
Next
At Retina Consultants of Houston, we see any patient who has concerns about the spot or spots in their eyes. We do know that you are more likely to have iris nevi if you are:
Caucasian
40 – 60 years of age
Have light-colored eyes (blue, green, or gray)
With your annual eye examination, you should have any suspicious growths, symptoms, or changes in the appearance of your eyes. If your primary eye care provider feels that an ocular or retina specialist needs to take a look at your eyes, he or she may refer you to an ophthalmologist practice to be clinically diagnosed. At Retina Consultants of Houston, we provide our patients and referral patients with state-of-the-art tools to perform a comprehensive ophthalmic exam, imaging, ultrasounds, and other needed tests you may need. A biopsy may be required for iris tumors.
Small, flat iris freckles or nevi can be observed by a primary eye care provider. For more suspicious tumors, you will need to see an ocular oncologist. Your treatment may consist of observation, surgery, chemotherapy, radiation, immunotherapy, or a blend of several of these approaches.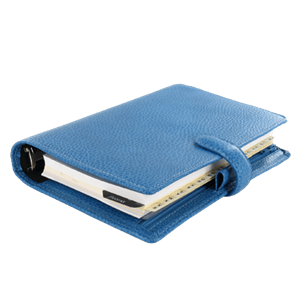 Explore Treatment Options