About Choroidal Metastasis
Patients with a diagnosis of any malignant tumor or cancer can develop metastases, or tumor cells, that spread to other organs. The eye is a common site of metastasis for other cancers. Metastases most commonly develop in the choroid, the vascular layer at the back of the eye, but can also rarely develop in the iris, ciliary body, vitreous, or retina. Cancer cells typically travel from the original cancer site to the eye via the bloodstream.
When you choose Retina Consultants of Houston (in any of our area locations), you will receive your ocular oncology care from our oncology team. Our team is led by board-certified ocular oncologist and vitreoretinal surgeon Dr. Amy C. Schefler. We invest in state-of-the-art diagnostic equipment, retinal imaging, and leading treatments in ocular oncology today. With the level of excellence our oncology team brings to our patients, you will receive a detailed diagnosis and a personalized plan for optimal treatment.
Note to patients with cancer
Patients with cancer can lose vision for many reasons, including ocular metastases and side effects of chemotherapy, immunotherapy, and other treatments. Metastases to the eye can be treated. Some of the side effects from other cancer treatments can be treated, and most can be diagnosed by an ocular oncologist. If you are currently in cancer treatment and have sudden or slow loss of vision, call our office for an appointment.
Reviews
"Mine was, more or less, an urgent situation, so I was very lucky to be able to see her. She had a staff who did the photos/preliminary exams and they were excellent. When I saw her, she had all the results. The news was good and she gave me all the info I needed. To me, time spent was not relevant, as she gave me all the time I needed to ask questions. Since the news was good, I had very few questions."
- F.A. /
Healthgrades /
Oct 06, 2018
"Dr. O'Malley is awesome. I was treated for ocular melanoma in Boston and he is my go to doctor in Houston. Don't know what I would do without him."
- Anonymous /
Healthgrades /
May 24, 2019
"Retina Consultants of Houston has done a great job keeping my sight 20/20. After two detached retinas I still have excellent vision thanks to the technology they use and their excellent doctors and technicians. Appointments are always on schedule and they have a great process. A special shout out for Dr Wong and Dr Brown for repairing my retinas."
- R.W. /
Google /
May 01, 2019
"An exceptional team of professional doctors. They have multiple convenient locations. The office staff are friendly and efficient. Highly recommend."
- K.T. /
Google /
May 01, 2019
"I have had a wonderful experience at the Cypress location and the Med center location. Everyone is friendly and helpful."
- R.F. /
Google /
Apr 26, 2019
Previous
Next
The majority of our patients with ocular metastases already know that they have cancer. In the United States, the most common cause of choroidal metastases in men is lung cancer and in women is breast cancer. About 25% of our patients with metastases are not aware that they have cancer until the cells in the eye are discovered.
During your consultation and diagnostic testing appointment, we can distinguish metastases from other tumors of the eye with specialized imaging equipment, such as an ultrasound, ophthalmic photographs, OCT, fluorescein angiography, and other forms of testing, as well as a detailed clinical examination.
We often work with patients' primary medical oncologists and primary care doctors in the care of their disease. At RCH, our treatment of ocular metastases can involve different modalities, including targeted radiation, plaque therapy, chemotherapy, and immunotherapy. Your medical team may also combine therapies to provide you with a care plan uniquely made for your situation and health status. While each patient's prognosis is different, Dr. Schefler and our ocular oncology professionals will fight your cancer battle right alongside you with compassionate care and world-class treatments.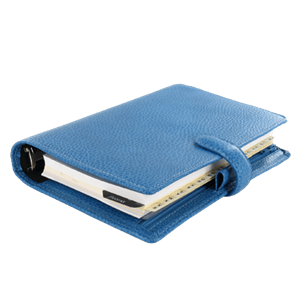 At Retina Consultants of Houston, our retina specialist and ocular oncologists have years of dedicated experience in diagnosing and treating cancer of the eye for patients of any age. Dr. Schefler and her team will be there for you and your family every step of the way. We will do our best help you learn more about your condition and how to best care for yourself after testing, surgery, and/or aggressive cancer treatments. We are on your side. Call our office to schedule an appointment today.
Houston Methodist Ocular Oncology :30 with Amy Schefler, MD (no end logo) from Houston Methodist on Vimeo.