A flat, pigmented spot within the outer layer of the retina at the back of the eye is called a congenital hypertrophy of the retinal pigment epithelium (CHRPE). The pigmentation of the lesion can range from a light gray to black.
CHRPE is a great example of why you should get your eyes checked at least once a year. You can't see the hypertrophic lesion or "spot" just by looking in your eyes. It can be detected in an eye exam by your primary optometrist, ophthalmologist, or retina specialist. This is a congenital condition meaning you are born with it, but it may go undetected until later in adulthood. In the vast majority of cases, CHRPE is a benign finding that never causes a problem with vision or life. Visit any of our locations in Houston, TX to learn more about this congenital condition.
Based on the location of the CHRPE or multiple lesions on the retina, your eye care provider may not have access to a full view of what is there in or on the sides of your retina. There are subtle differences in symptoms in correlation with the placement of the CHRPE, such as:
If the CHRPE is positioned in the center of the retina (or macula), it may cause poor vision.
Many CHRPEs are in the retinal periphery and are difficult to detect without a full retinal exam by a retina specialist, so they often go undetected for some time. They are usually identified in adult life and cause no functional vision loss.
Temporal half of the fundus
Most patients seeking diagnostic testing or treatment for CHRPE have the lesions on the outside (temporal) half of the fundus (the interior surface of the eye opposite of the lens).
Reviews
"Mine was, more or less, an urgent situation, so I was very lucky to be able to see her. She had a staff who did the photos/preliminary exams and they were excellent. When I saw her, she had all the results. The news was good and she gave me all the info I needed. To me, time spent was not relevant, as she gave me all the time I needed to ask questions. Since the news was good, I had very few questions."
- F.A. /
Healthgrades /
Oct 06, 2018
"Five Stars - My husband and I have been Dr Kim's patient for over 17 years. She is a compassionate, knowledgeable, detailed oriented doctor with excellent bedside manner. She had saved my husband's vision from macular degeneration. We all love her and will be her faithful patients forever."
- Anonymous /
Vitals /
Jul 19, 2018
"For the last three years I've been treated by the Retina Consultants of Houston at the Sugar Land location and have been extremely satisfied with the very professional, courteous staff and Dr. Chen. When at the office in the waiting rooms I've spoken with numerous other patients who have all had the same comments of satisfaction. My observations have always been that the staff and doctors work hard to keep patients waiting time at a minimum, while maintaining the excellent quality of care. I would not go any where else."
- S.R. /
Google /
Jun 22, 2018
"Dr. Brown is an excellent surgeon. If you want the best, you have to make a sacrifice. I have been a patient of Dr. Brown, for decades, and I would recommend him to anyone. I would be completely blind if not for Dr. Brown, and God, the Most Holy of Holy."
- M.S. /
Healthgrades /
May 16, 2018
"My left retina had tear in it and I had no clue of what was happening, but was referred to the Retina Consultants of Houston and was blessed with meeting Dr. Wykoff. He repaired my eye while explaining everything in detail and helping me to feel comfortable. Less than a year later my right eye did the same thing but a little worse. Nowadays, I will only let Dr. Wykoff work on me. I am seeing great today and at 58 have zero floaters, etc. This Doctor is the best."
- C.P. /
Google /
Mar 16, 2018
Previous
Next
The CHRPE is congenital, meaning that patients who have it are born this way. Many CHRPEs are in the retinal periphery and are difficult to detect without a full retinal exam by a specialist, so CHRPE often goes undetected until late adult life.
Rarely, patients who have multiple CHRPEs, and/or bilateral (both eyes) CHRPEs, or CHRPEs with certain characteristic features are found to have Gardner's Syndrome (a genetic condition also called familial adenomatous polyposis). Patients with this syndrome can have colon cancer and skin tumors in addition to the retinal findings. Dr. Schefler will refer you to a gastroenterologist and/or geneticist for further testing if you have this disorder. It is important to have both a retinal examination and routine colonoscopies.
Routinely found in an annual eye exam with your primary eye care provider, it is also very important to go to a retinal specialist to confirm the diagnosis. At all of our locations in Houston, TX, we provide our patients with an examination and a combination of diagnostic tests to assess the overall health of your retina. We may recommend some of the following:
Ultrasonography
Fluorescein angiography
Optical coherence tomography
Imaging
Ophthalmoscopy
Biopsy of the tumor
When a patient presents with a single lesion on the eye, there is generally no treatment and prognosis is good. Your treatment plan may involve regular exams of the retina to study the lesion for changes in size, shape, and color. CHRPEs can appear on retinal photographs to grow slowly in size over time, but even when they grow, patients rarely notice decreased vision. There is a very, very tiny chance that the CHRPE could evolve into a growing tumor.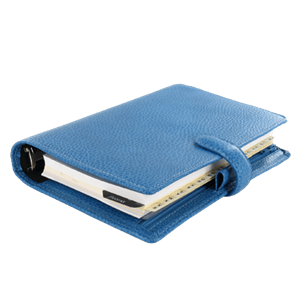 Having an experienced eye care team who is determined to provide you with customized care is a great way be proactive with your CHRPE. During your appointment, you can expect a lot of testing, questions asked, and decisions to be made about your vision and future health. Putting your needs first is a commitment our highly trained retina specialist and our ocular oncologist, Dr. Amy Schefler, makes to all patients and will tailor your treatment to your needs — even if it means there is no treatment. Let's get the process started by setting up your initial consultation and diagnostic testing with Retina Consultants of Houston at one of our Houston, TX locations today.
Houston Methodist Ocular Oncology :30 with Amy Schefler, MD (no end logo) from Houston Methodist on Vimeo.