At Retina Consultants of Houston, we use panretinal photocoagulation (PRP) laser treatment to treat abnormal blood vessel growth in the eye, helping to reduce the risk of severe vision loss and blindness in patients with conditions like diabetic retinopathy and retinal vein occlusion.
PRP laser treatment is performed in our office by our experienced and sub-specialty trained retina physicians. This nonsurgical treatment is customized for each patient and guided by specific diagnostic test results such as ocular coherence tomography (OCT) and fluorescein angiography (FA). The PRP laser can be used alone or in combination with other medical or surgical treatments, depending upon your specific condition.
Reviews
"Mine was, more or less, an urgent situation, so I was very lucky to be able to see her. She had a staff who did the photos/preliminary exams and they were excellent. When I saw her, she had all the results. The news was good and she gave me all the info I needed. To me, time spent was not relevant, as she gave me all the time I needed to ask questions. Since the news was good, I had very few questions."
- F.A. /
Healthgrades /
Oct 06, 2018
"Five Stars - My husband and I have been Dr Kim's patient for over 17 years. She is a compassionate, knowledgeable, detailed oriented doctor with excellent bedside manner. She had saved my husband's vision from macular degeneration. We all love her and will be her faithful patients forever."
- Anonymous /
Vitals /
Jul 19, 2018
"For the last three years I've been treated by the Retina Consultants of Houston at the Sugar Land location and have been extremely satisfied with the very professional, courteous staff and Dr. Chen. When at the office in the waiting rooms I've spoken with numerous other patients who have all had the same comments of satisfaction. My observations have always been that the staff and doctors work hard to keep patients waiting time at a minimum, while maintaining the excellent quality of care. I would not go any where else."
- S.R. /
Google /
Jun 22, 2018
"Dr. Brown is an excellent surgeon. If you want the best, you have to make a sacrifice. I have been a patient of Dr. Brown, for decades, and I would recommend him to anyone. I would be completely blind if not for Dr. Brown, and God, the Most Holy of Holy."
- M.S. /
Healthgrades /
May 16, 2018
"My left retina had tear in it and I had no clue of what was happening, but was referred to the Retina Consultants of Houston and was blessed with meeting Dr. Wykoff. He repaired my eye while explaining everything in detail and helping me to feel comfortable. Less than a year later my right eye did the same thing but a little worse. Nowadays, I will only let Dr. Wykoff work on me. I am seeing great today and at 58 have zero floaters, etc. This Doctor is the best."
- C.P. /
Google /
Mar 16, 2018
Previous
Next
Prior to beginning the laser treatment, we will apply drops to numb and dilate your eye. Sometimes additional local anesthesia is injected around the eye. Your Retina Consultants of Houston doctor may also place a special contact lens on the eye to stabilize it during your treatment. Once the eye is prepped, your physician will use the the PRP laser to make hundreds of scattered burns around the periphery of the retina. This takes about 15 minutes and helps to prevent neovascularization which is the development of new blood vessels. Once your treatment is complete, your physician may place a patch over the treated eye.
You will be sent home to recover soon after your treatment. We will give you details on how to best care for your eye after the laser surgery and will also schedule your follow-up appointments before you leave. Your eye may ache for a day or two after PRP laser therapy, and you may also experience blurry vision for a few days.
Multiple laser sessions may be required to achieve the desired results. Medical treatment for your condition may also involve the use of intravitreal injections of anti-VEGF medications such as Lucentis, Avastin or Eylea, or steroids.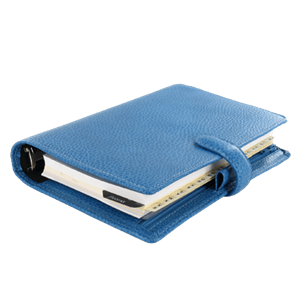 Panretinal photocoagulation is one laser technique our board-certified retinal surgeons use before suggesting a more aggressive approach like surgery. We have 14 convenient locations in the Houston, TX area and the largest retina-only ophthalmology practice in Texas. Our goal is to ensure each patient has an accurate and detailed diagnosis followed by optimal treatment. Make an appointment with any of our Retina Consultants of Houston facilities to get started today.