At Retina Consultants of Houston, our board-certified and sub-specialized retina physicians use a state-of-the-art focal laser system to treat a number of retina conditions, most often macular edema, retinal holes, retinal tears, and wet macular degeneration.
The laser can be used alone or in combination with other medical or surgical treatments, depending upon your specific condition. The laser burns and seal spots within the eye where there are leaking blood vessels, helping to prevent future damage and vision loss.
Reviews
"Mine was, more or less, an urgent situation, so I was very lucky to be able to see her. She had a staff who did the photos/preliminary exams and they were excellent. When I saw her, she had all the results. The news was good and she gave me all the info I needed. To me, time spent was not relevant, as she gave me all the time I needed to ask questions. Since the news was good, I had very few questions."
- F.A. /
Healthgrades /
Oct 06, 2018
"Dr Wykoff is an excellent retina doc. He is kind, caring and gentle and a great doc."
- Anonymous /
Healthgrades /
Dec 13, 2018
"Really like Dr. Chen. Nice office with efficient staff and good equipment."
- B.Y. /
Google /
Dec 12, 2018
"I have been seeing Dr. Fish for years. This place is always organized and very professional. Dr. Fish and everyone there is great. Can't imagine a better experience at a Dr's office."
- C.M. /
Google /
Dec 07, 2018
"Retina Consultants is an outstanding organization. The staff is friendly and very helpful. My doctor, David Brown. M.D. is an outstanding doctor who treats me with care and diligence. I have been under his care for over 5 years and he has provided care that has kept me from losing all my sight. Betty Haines"
- J.H. /
Yelp /
Dec 07, 2018
Previous
Next
We perform focal laser procedures on an outpatient basis in our office. On the day of your procedure, we will start by cleaning your eye to remove any bacteria and irritants, This helps to protect your eye from the risk of infection. Then dilating and numbing drops will be placed in the eye. In addition, a special contact will be placed on your eye to help keep it still.
We precisely calibrate the laser to target the exact spots within your eye that need to be treated. Then the laser is applied. The actual treatment takes only a few minutes, and patients typically experience no pain. However, you will experience bright flashes of light while the laser is being applied. Immediately after the procedure, your vision will be dark but this will gradually diminish.
As the laser session wraps up, we may also administer an intravitreal injection with an anti-VEGF medication to help diminish swelling and inflammation.
You can return home soon after a focal laser treatment, but you should have someone drive you as your vision will not be clear. Vision in the affected eye may be blurry for awhile, but this should subside. Your treatment plan may include multiple focal laser sessions to treat your specific condition.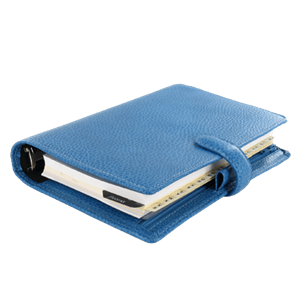 On its own or in a combination procedure for more complex issues, the focal laser is a "go-to" treatment for many of our retina surgeons at Retina Consultants of Houston. We also work very hard to stay on top of new, emerging technologies and techniques to make laser treatments even better. Our unique quality assurance and outcomes assessment program at Retina Consultants of Houston was created to routinely review our laser procedures, the success rates, and ways to improve or enhance our quality of service to our valued patients. Schedule your consultation in any Houston, TX office at your earliest convenience today.