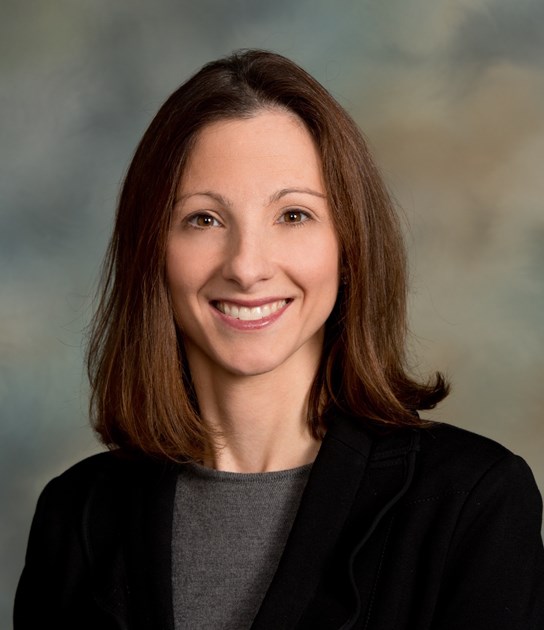 Dr. Amy Schefler grew up in New York City and now serves as a board-certified retina surgeon with Retina Consultants of Houston. She directs and serves as the ocular oncologist for our Houston area practice, treating all ocular oncology cases. Having studied at some of the most prestigious education institutions in the nation including Yale, Cornell, and the Bascom Palmer Eye Institute, she oversees a team of surgeons at area metroplex hospitals and has written for them on unique cases. Dr. Schefler is also a renowned expert in enucleation and is the recipient of numerous awards, including a Heed Ophthalmic Award, a Society of Heed Fellows Award, and the Ronald G. Michels Fellowship Foundation Award, the nation's highest honor for a retina surgery fellow.
As a retina surgeon, Dr. Schefler treats macular degeneration, diabetic retinopathy, retinal detachments, and ocular trauma. Her focus, however, is on cancerous conditions within the eye, treating conditions such as choroidal nevus, choroidal metastasis, uveal melanoma, leukemia and lymphoma, as well as vascular tumors of the eye.
She performs pediatric and adult tumor surgeries at Memorial Hermann Hospital and adult tumor surgeries at Methodist Hospital. Her team at Children's Memorial Hermann Hospital performed the first intra-arterial chemotherapy procedure for children with retinoblastoma in Texas, a modern way to deliver treatment to this malignant tumor without the devastating side effects of standard systemic intravenous chemotherapy.
Dr. Schefler graduated cum laude from Yale University with Highest Distinction in Behavioral Neuroscience. She received her medical degree from Cornell University with honors and was awarded the Dean's Research Award and the Edward Norton Prize (presented to the student with the best performance entering the field of ophthalmology). Dr. Schefler completed a one-year pre-residency fellowship with ocular oncologist David Abramson, M.D. at Memorial Sloan-Kettering Cancer Center and spent time learning from world-renowned ocular oncologists Carol and Jerry Shields, M.D. at Wills Eye Institute. Dr. Schefler then completed her ophthalmology residency, vitreoretinal surgery fellowship, and a third ocular oncology fellowship at Bascom Palmer Eye Institute, the top-rated eye hospital in the country.
Following her fellowship, Dr. Schefler served on the Bascom Palmer faculty as chief resident and co-director of Ocular Trauma, followed by two years on the faculty as an assistant professor of Ophthalmology performing vitreoretinal surgery and ocular oncology surgery.
Dr. Schefler is a member of the American Academy of Ophthalmology, the Association for Research in Vision and Ophthalmology, the American Society of Retina Specialists, and the International Society of Ocular Oncology. She is a clinical assistant professor at Weill Cornell Medical College/Methodist Hospital location and is a clinical assistant professor at University of Texas-Houston.
Her research is focused on tumors of the eye in children and adults and she is the author of 50 peer-reviewed publications, 11 book chapters, and over 40 national and international meeting presentations. In addition, she serves as a reviewer for 20 major ophthalmic journals.