Actively Enrolling Trials
Clinical Trials
Clinical trials are a necessary part of the process of developing new approaches to treating retinal conditions and help us understand retinal diseases more thoroughly. The specific trials we are conducting change regularly, but are all focused on optimizing outcomes for patients with retinal diseases. There are many potential benefits to participating in a clinical trial, including helping to advance the field of retinal diseases which include the most common causes of blindness in the USA and most developed countries around the world. Each clinical study has specific criteria that participants must meet. If you're interested in participating in a clinical trial, please ask your doctor.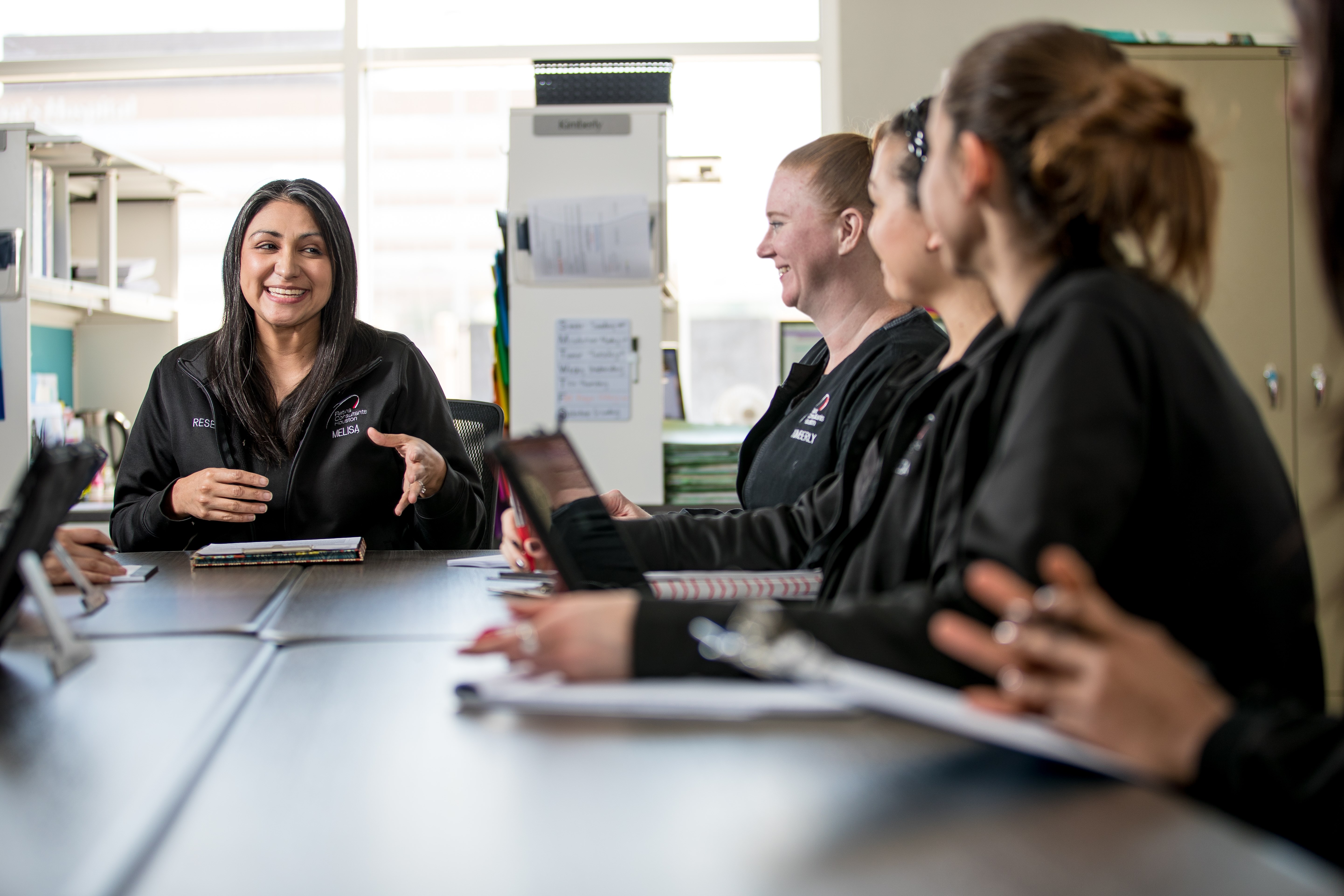 Actively Enrolling Trials
If you would like more information about one of our studies please e-mail [email protected]com or call 713-524-3434.
Wet Age-Related Macular Degeneration
A Multicenter, Randomized, Double-masked Phase IIIa Study to Assess Safety and Efficacy of Brolucizumab 6 mg Q4 Weeks Compared to Aflibercept 2 mg Q4 Weeks in Patients with Neovascular Age-Related Macular Degeneration (nAMD) with Persistent Retinal Fluid
A Phase II, Multi-Center, Randomized, Double Masked and Active Controlled Study Assessing the Efficacy and Safety of Intravitreal Injections of DE-122 in combination with Lucentis® Compared to Lucentis® Monotherapy in Subjects with Wet AMD
A Phase I Open-label, Multiple-cohort, Dose-escalation Study to Evaluate the Safety and Tolerability of Gene Therapy With RGX-314 in Subjects With Neovascular Age-Related Macular Degeneration
NCT03790852: KSI-CL-101/Kodiak
A Phase 1/1b Open Label, Multi-center Exploratory Study to Investigate the Bioactivity, Ocular and Systemic Safety, Tolerability, and Pharmacokinetics Following Single and Multiple Intravitreal Administrations of KSI-301 in Subjects With Wet Age-Related Macular Degeneration (wAMD), Diabetic Macular Edema (DME) and Retinal Vein Occlusion (RVO)
A Phase III, Multicenter, Randomized, Double-Masked, Active Comparator-Controlled Study To Evaluate The Efficacy And Safety Of Faricimab In Patients With Neovascular Age-Related Macular Degeneration
A Phase III, Multicenter, Randomized, Double-Masked, Active Comparator-Controlled Study to Evaluate the Efficacy and Safety of Faricimab in Patients With Neovascular Age-Related Macular Degeneration
NCT03577899: KHB-1801/ Panda-1
A Multicenter, Double-Masked, Randomized, Dose-Ranging Trial to Evaluate the Efficacy and Safety of Conbercept Intravitreal Injection in Subjects with Neovascular Age-related Macular Degeneration
A Multicenter, Double-Masked, Randomized, Dose-Ranging Trial to Evaluate the Efficacy and Safety of Conbercept Intravitreal Injection in Subjects With Neovascular Age-Related Macular Degeneration (AMD) (PANDA-2)
Dry Age-Related Macular Degeneration
A Phase III, Multi-Center, Randomized, Double-Masked, Sham Controlled Study to Compare the Efficacy and Safety of Intravitreal APL-2 Therapy With Sham Injections in Patients With Geographic Atrophy (GA) Secondary to Age-Related Macular Degeneration (AMD)
A Phase III, Multi-Center, Randomized, Double-Masked, Sham Controlled Study to Compare the Efficacy and Safety of Intravitreal APL-2 Therapy With Sham Injections in Patients With Geographic Atrophy (GA) Secondary to Age-Related Macular Degeneration (AMD)
No NCT Available (Observational): GEM-NH-001/Gemini 1
A Genetic Screening and Registry Study to Evaluate Long-term Clinical Outcomes and Disease Progression in Subjects with Non-Central Geographic Atrophy (GA) Who Are Carriers of High-Risk Genetic Complement Variants Associated with Dry Age-related Macular Degeneration (AMD
No NCT Available (Observational): GEM-NH-002/Gemini 2
A Prospective Natural History Study to Evaluate Clinical Characteristics and Disease Progression in Subjects with Non-Central Geographic Atrophy (GA) Who Are Carriers of High-Risk Genetic Variants of Complement Factor H (CFH)
Longitudinal Observational Study of Non Exudative Age-Related Macular Degeneration Imaged with Swept Source Optical Coherence Tomography
Diabetic Macular Edema
NCT03790852: KSI-CL-101/Kodiak
A Phase 1/1b Open Label, Multi-center Exploratory Study to Investigate the Bioactivity, Ocular and Systemic Safety, Tolerability, and Pharmacokinetics Following Single and Multiple Intravitreal Administrations of KSI-301 in Subjects With Wet Age-Related Macular Degeneration (wAMD), Diabetic Macular Edema (DME) and Retinal Vein Occlusion (RVO)
NCT03610646: MYL-1701P-3001/MYLAN
A Phase III, Multi Center, Randomized, Double-Masked, Active-Controlled, Comparative Clinical Study to Evaluate the Efficacy and Safety of MYL-1701P and Eylea® in Subjects with Diabetic Macular Edema
A Phase III, Multicenter, Randomized, Double-Masked, Active Comparator Controlled Study To Evaluate The Efficacy And Safety Of RO6867461 In Patients With [both previously treated and treatment naïve] DME
A Phase III, Multicenter, Randomized, Double-Masked, Active Comparator Controlled Study To Evaluate The Efficacy And Safety Of RO6867461 In Patients With [both previously treated and treatment naïve] DME
NCT03481634: CRTH258B2301/KESTREL
A Phase 3, Three-Arm, Randomized, Double-Masked, Multicenter Study Assessing the Efficacy and Safety of Brolucizumab versus Aflibercept in Adult Patients with Visual Impairment due to DME
A Phase Ib/IIa Study of OPT-302 in Combination with Aflibercept for Persistent Central-Involved Diabetic Macular Edema
NCT03321513: DRCR.net Protocol AC
A Phase III Randomized Trial of Intravitreal Aflibercept Versus Intravitreal Bevacizumab + Deferred Aflibercept for Treatment of Central-Involved Diabetic Macular Edema
non-proliferative diabetic retinopathy
A Phase IIa Randomized, Double-masked, Placebo-controlled Exploratory Study to Evaluate Safety, Tolerability, Pharmacodynamics and Pharmacokinetics of Orally Administered BI 1467335 for 12 Weeks with a 12-Week Follow Up Period in Patients with Non-Proliferative Diabetic Retinopathy without center-involved Diabetic Macular Edema